The way films are watched is also changing. Therefore, it is crucial that we question the accuracy of documentaries and the ethical circumstances of their filming to become active, critical spectators. Salomé Jashi's documentary, The Dazzling Light of Sunset (2016), which has received several prizes at international film festivals, offers a good opportunity to put this into practice: it focuses on the media, but arrives at universal issues.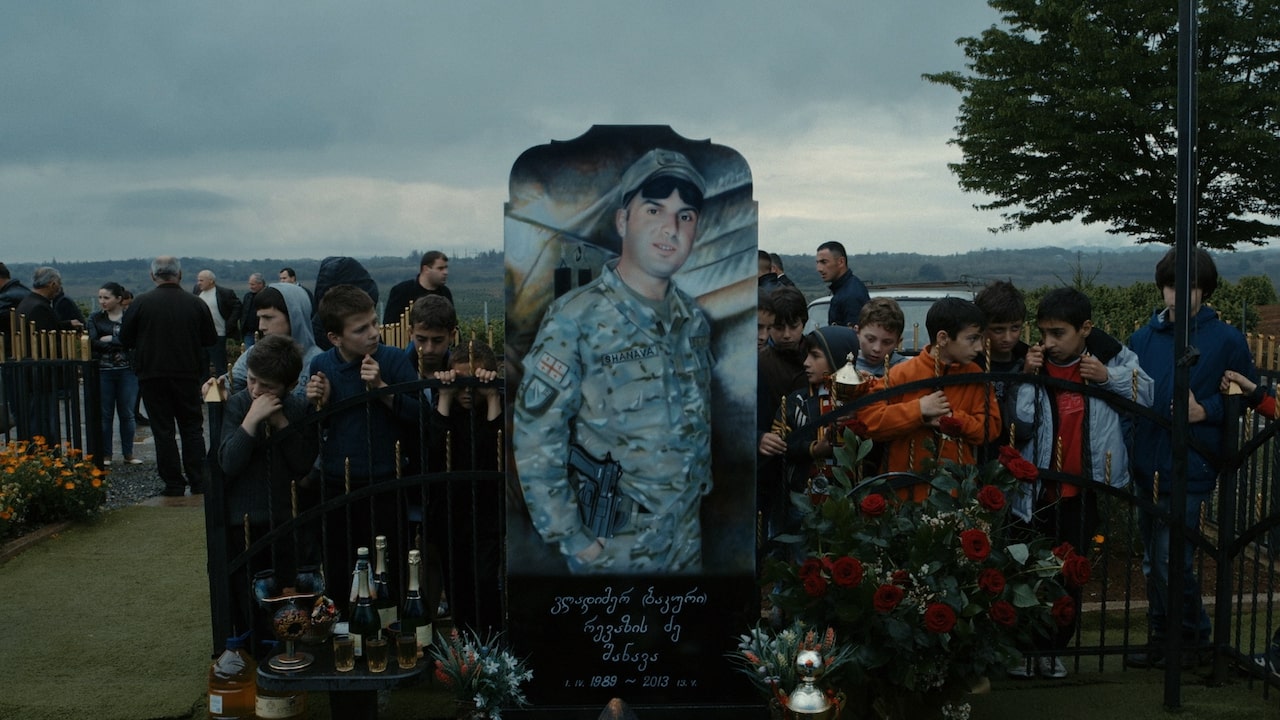 Photo: The Dazzling Light of Sunset
The Dazzling Light of Sunset follows the life of a local TV station in a small Georgian town. The channel broadcasts only once a week, and only to the town and surrounding villages. Its most popular program is the obituaries, where people pay a fee to have the death of a friend or relative announced. The film's protagonist is editor-reporter Dariko Beria, who sits in a battered studio and reports about preparing a new sidewalk, the school's stage show, as well as local elections and political conflicts. The result is a mosaic of post-Soviet context just beginning to adapt to digital media and Western habits.
Salomé Jashi herself once worked for local television stations, where she observed how they function, what editors emphasize about a particular event and how reports are compiled. Later she learned documentary filmmaking in London, then returned to her home country and started filming. In the case of a documentary, the filmmaker's background is not always seen as relevant, but here we must take into account the East-West duality, and how certain context is presented. Questions hang in the air throughout this documentary: does this picture represent all of Georgia? Who is this portrait for.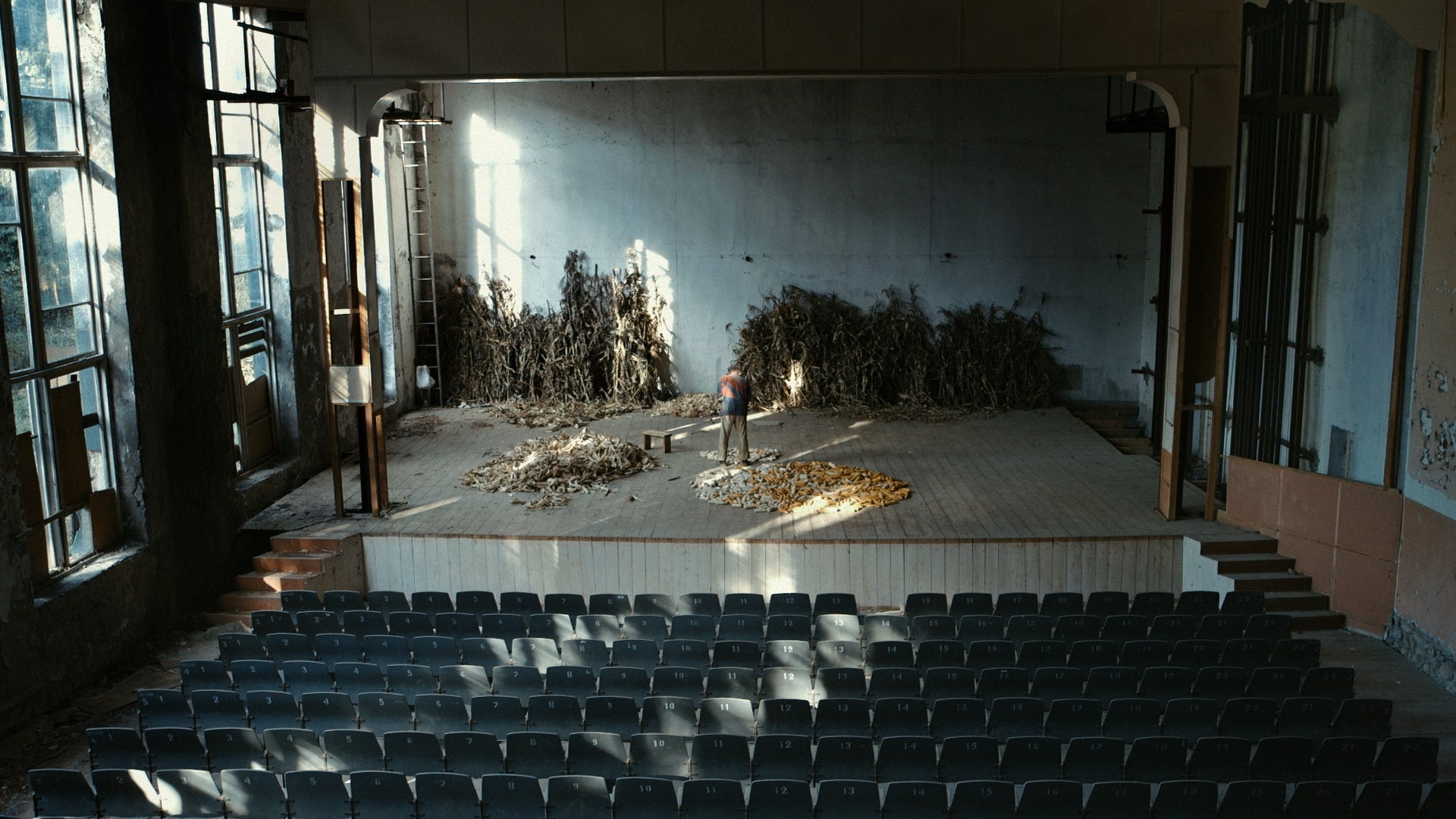 Photo: The Dazzling Light of Sunset
The film's East-West contrast appears on the level of technology as well. While Jashi and her team follow their subject with an arsenal of professional technology, Beria often records her interviews with the most primitive video camera, and all of the studio equipment is low-tech and dated. Jashi uses a contemporary, European documentary method—slow observation: she does not interfere with the events and hardly interviews her subjects. The carefully chosen frames, static settings and slow camera movements are reminiscent of the work of Roy Andersson. In contrast, Beria walks up and down the set, zooms in often (following the well-known television aesthetic of reality shows) and sometimes asks her interviewee questions with girlish excitement. We don't see Jikha TV recordings and edited footage in the documentary itself, we only get a mediated picture, and therefore we cannot form an opinion about how they construct their worlds.
Photo: The Dazzling Light of Sunset
Beria often reflects on her own role, though with a hint of irony. She seems to be an assertive woman who has to make her way past male colleagues and the political games of men. She emphasizes this role during a report by scolding an interviewee who bursts out laughing, she reminds them of the seriousness of the interview. Beria contrasts her job with other occupations traditionally held by females, but which keep women in a passive role. She claims she could not do stationary office work, because chaos and perpetual movement are part of her life.
Traditional and modern women's roles are also contrasted in the film. The survival of tradition is reflected in the wedding scene, which mobilizes the whole community, but ultimately is entertainment for men; the bride is a mere prop, who symbolically becomes the property of the whole community. As the folk song goes: "Whose is this beautiful woman? She is ours". This song is followed in sharp contrast with wedding guests dancing to Gangnam Style. The alternation of folklore and pop cultural elements and performances is typical throughout the film: teenage girls stumble in high heels at beauty pageants and fashion shows to Rihanna's hits. The organizers of these events—male or female—accept no compromise in the expected physical appearance and smile of contestants; their role is to represent beauty.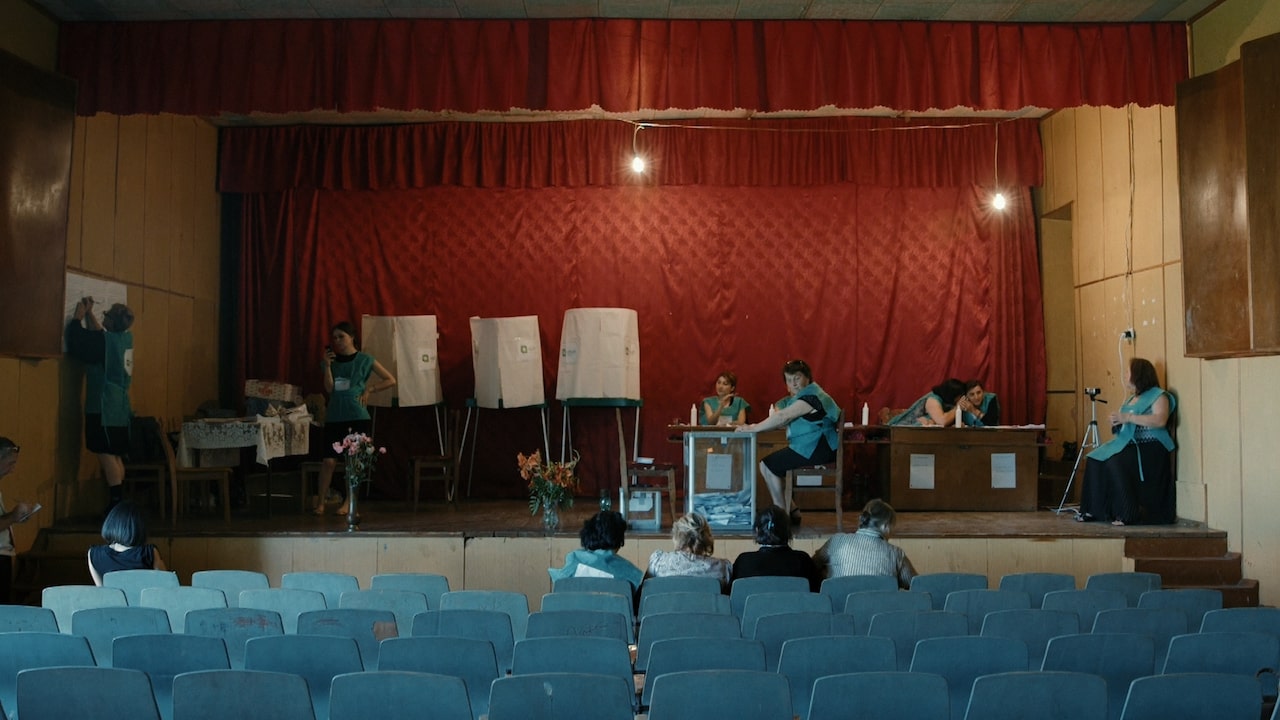 Photo: The Dazzling Light of Sunset
At the same time, community problems, such as the lack of sanitation, are taken on by women, who are willing to enter into conflicts in order to reach a solution. As a group, they represent themselves in the Soviet-style municipality, but the male representatives give them the cold shoulder. Prior to upcoming elections, in a televised debate, male and female candidates communicate separately. The documentary compares their styles: the men try to give thoughtful answers, the women interrupt each other and shout passionately. After the broadcast and some drinks, however, they emphasize cooperation and mutual support. Thus, again the film shows the flexibility and transformation of gender roles.
Jikha TV is still in operation; they have now moved to Youtube and their videos have a relatively high number of viewers. This is a way for them to retain their independence, but the director points out that they cannot stay completely free of political influence as they need the financial support of representatives. In the only "classic" interview scene, towards the end of the film, Jashi calls the viewer's attention not only to local political mechanisms, but also to her own exploitative methods; thus she cannot provide a reassuring ending.
Dóra Bartal
This article was published in a special edition by Verzió and Utca&Karrier in October 2019.