The program of the third edition of the OFF-Biennale is organized around the exclamation, "Inhale!". Inspired by the 1935 poem of the Hungarian poet Attila József, "A Breath of Air!", the program reflects on the suffocating socio-political climate in many parts of the world and the devastating consequences of climate change. The contemporary art events, exhibitions and projects of the OFF-Biennale can be followed online and at different venues in the city, more information about the programs on the website of the OFF-Biennale.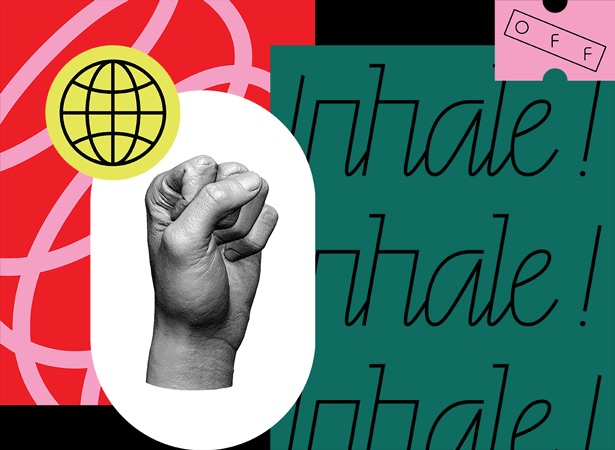 Image: OFF-Biennale 2021
Clean air seems to be an evident common goal, but what if someone's livelihood depends on polluting technologies? Smog Town also confronts us with this question. The documentary takes place in Langfang, one of China's most polluted metropolis, and follows the staff of the city's environmental bureau, while they are fighting to eradicate the smog cloud that has enveloped the city year-round. However, at the intersection of politics, environmental protection and everyday human interests, they face a number of difficulties.
Smog Town was screened as part of the Anthropocene section at the 2020 Verzió.
In the frame of OFF-Biennale, you can watch the film for free from May 20 to May 27. Only available in Hungary.
The film is available with Hungarian and English subtitles.
How can I watch the films?
If visiting the film's page on verzio.org, choose Watch online, or go directly to festival.verzio.org.
Sign into or create your own account. Choose a film and click Rent.
The film will be available in your library, for 7 days, after you have clicked "Rent".
After pressing Play, you will have 48 hours to watch or re-watch the film.