Jury
International Student/Debut Competition Jury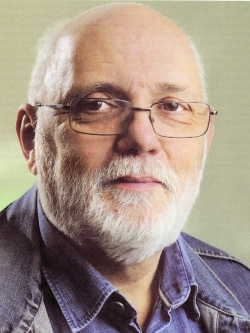 Nenad Puhovksi
Nenad Puhovski graduated from the Faculty of Philosophy and Academy of Dramatic Arts (ADU). He began working there as a teacher in the Film and TV Directing Department in 1980. He presently is a Professor of Documentary Directing at ADU, and the founder of the TV Program Department and graduate studies of documentary film. In 1997 he founded the independent documentary production, Factum. He is the director of the ZagrebDox International Documentary Film Festival, a winner of the Albert Kapović Award for outstanding contribution to the art of film in Croatia, and a member of the European Film Academy.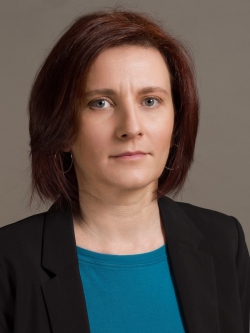 Teréz Vincze
Teréz Vincze is a Hungarian film critic and professor of film studies. She has been editor of the Hungarian quarterly journal of film theory and film history, Metropolis, since 1999. She has taught film studies at the Department of Film Studies of ELTE University since 2002, and received her PhD degree at the same university in film studies in 2009. Her film-related studies have been published in English, German, Italian, Czech, Slovak and Korean, in edited books and film journals. Her first book (Author in the Mirror: Auteurism and Self- Reflexivity in Cinema) was published in 2013, in Hungarian. She has served as a juror on numerous international film festival juries in Europe and Asia, and has been a member of the Hungarian section of the International Federation of Film Critics (FIPRESCI) since 2000.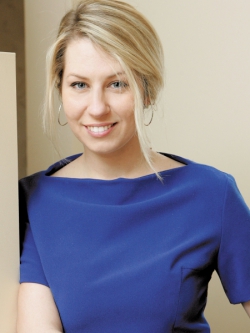 Giedre Žickyte
Giedre Žickyte is a Lithuanian film director and producer. She graduated with a MA in visual arts from Vilnius Art Academy in 2007. Her first documentary, Baras (2009), won the best TV film award at the Lithuanian National Film Awards. Her first feature documentary, How We Played the Revolution (2011), was selected to many international film festivals, and received first prize as the best Baltic States' film at the Vilnius International Documentary Film Festival in 2012. Master and Tatyana (2014) won four national cinema awards, including the award for best directing.
Hungarian Competition Jury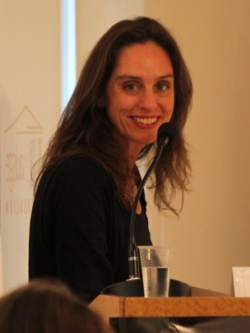 María Carrión
María Carrión is the Executive Director of FiSahara, a film festival held annually in the Sahrawi refugee camps. She was the director of the independent news program Democracy Now! in New York and has collaborated with media outlets such as BBC Radio, The Progressive, TVE and EL PAÍS. She is the former communication advisor for Amnesty International USA and its General Secretariat, in addition to working with human rights organizations such as RADDHO, African Assembly for the Defense of Human Rights in Africa (Senegal) and CEDHU, Ecumenical Commission for Human Rights (Ecuador). She has worked as a writer on documentary films such as Condemned to the Death Row (2003).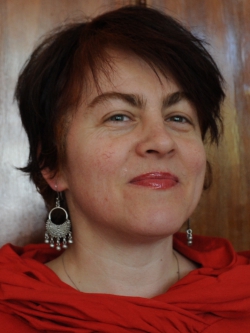 Csilla Kató
Csilla Kató has been with Astra Film Festival since 1998. She is working in the departments of communication, film selection / programming, Astra Film Junior, DocumentaryTank @AFF. For several editions from the position of artistic director, coordinates the programming department of the festival. She has served in international film festival juries and was appointed as an expert in various international industry programmes in documentary film festivals across Europe and beyond. She studied cultural anthropology and film at Eötvös Loránt University in Budapest, as well as studies at the London School of Economics and the Australian National University in Canberra.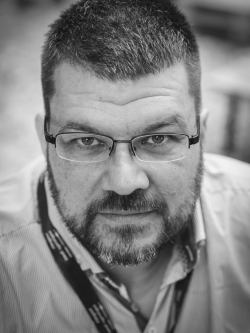 Peter Kerekes
Peter Kerekes is film director, producer and teacher. He studied film directing at the Academy of Performing Arts in Bratislava, where he currently teaches filmmaking. Together with director Dušan Hanák, he participated in founding the atelier of fiction and documentary film, and engaged in filmmaking that explores the complex relationship between history and memory. His film, Cooking History (2009), is a documentary about cooking in the army and how it affects the victories and defeats of the soldiers. It won multiple awards, including the Best Documentary Award at Viennale, and was nominated for best documentary at the European Film Awards. Velvet Terrorists (2013), the story of three protagonists who opposed the communist regime in Czechoslovakia, was screened at Berlinale in 2014.
Student Jury for International Competition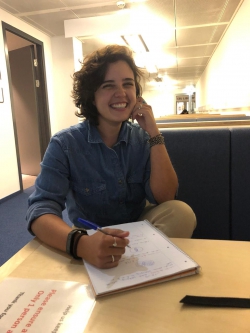 Marilia Arantes
Marilia Arantes is a Master's Student at Central European University, in Vienna. She is an alumna of the University of Brasilia, in her country of origin, Brazil. For years, she has enjoyed going alone to the movies and experiencing the deep connection of the self, the images and the story. In this process, much like a meditation, she learned how to let herself be touched by other experiences, places and ways of being. She believes that in the field of social sciences, a documentary can help to further explore complex social issues and promote empathy. Currently, she works as a research assistant on a project about corruption in Brazilian municipalities.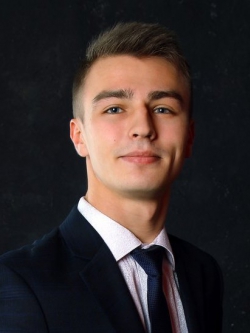 Bohdan Herkaliuk
Bohdan Herkaliuk is a film student from Ukraine, studying filmmaking at Eötvös Loránd University (ELTE), Budapest. He has 5 years of experience in film production and distribution in Ukraine and Hungary — as a financial producer`s assistant at InsightMediaProducing Center, where he worked on budgeting and festival distribution of short, live action and short documentary projects, and later as an analyst for the international department at Top Film Distribution. As part of an international group, he works on short film exercises and projects, the latest of which is his MA graduation film, supported by the Hungarian Film Fund.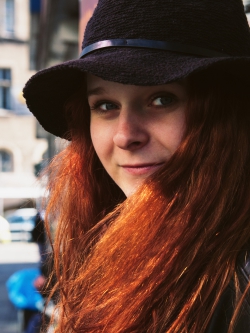 Lucie Janotová
Lucie Janotová is a PhD candidate in political science and sociology at Scuola Normale Superiore in Florence, Italy, and a member of the Center on Social Movement Studies (COSMOS). Her research lies in the fields of social movements and cultural studies, with a specific focus on artistic activism and protest visual analysis. She approaches her topic as a researcher, activist and artist by combining academic research with practice-based, curatorial and filmmaking practices. When not at the university, she tours the documentary Szabad Egyetem/The Free University, about the exile of Central European University from Hungary, which she co-directed.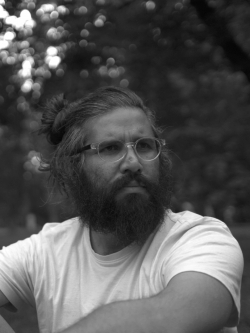 Danial Shah
Danial Shah has just completed his graduation film at the University of Theatre and Film Arts (SZFE), Hungary, as part of the international DocNomads Joint Masters in Documentary Film Directing in Portugal, Belgium and Hungary. Originally from Pakistan, he has worked as a photojournalist and writer for more than five years, for publications like The New York Times and Herald Magazine. He is interested in issues related to migration, the human condition and its interaction with the natural environment. He received a Sustainable Journalism Award in 2017 for a story on climate change in Pakistan. Danial has taught photography at the University of Karachi, Pakistan, and at the University of Central Asia, Kyrgyzstan and Tajikistan. In 2019 he delivered a TEDx on "The Power of Visual Storytelling", at Central European University in Budapest.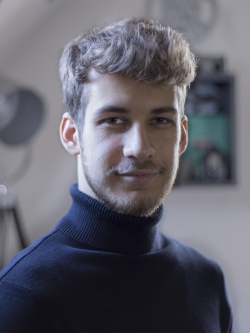 Kristóf Süll
Kristóf Süll is a first-year student at Eötvös Lóránd University's Arts and Humanities faculty, where he is pursuing a Master's degree in film studies, and is writing his thesis on the topic of adaptation, intermediality and remediation. He is interested in the peripheries of film as a medium, the aesthetic effect of different mediums on each other, and the different approaches of the interdisciplinary category of space in visual culture. Kristóf's articles and essays appear on cultural websites like kulturpart.hu and ekultura.hu. He also is the project manager of the video crew for ELTE's student council.