Don't Hesitate to Come for a Visit, Mom
Priezjai k nam v gosti, mama
Belgium, Hungary, Portugal, Russia
Student & Debut Competition
A mother and her three-year-old daughter, separated by visa issues, video chat and dream of a reunion.
Ask your question from the Director!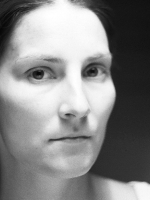 Anna Artemyeva was born in Moscow. She graduated as a cinematographer and director of animation at VGIK (Russia). Anna started her Masters at the DocNomads documentary directing program in 2019. Her diploma film Once Upon a Time there Lived a Mother was selected by more than 50 festivals around the world, and was awarded several times. She frequently collaborates with Russian director Elena Laskaki.