Editor:
Sofie Steenberger
Cille Hannibal
Cinematographer:
Cille Hannibal
Christine Hanberg
Julie Bezerra Madsen
Production info:
Final Cut for Real, Sant & Usant
Distribution info:
Cinephil Shoshi Korman shoshi@cinephil.com
Awards:
CPH:DOX 2021 Nordic:DOX Special Mention
DOK.fest München 2021 Audience Award
Thirty-year-old Peter experiences life differently, through touch, smell and taste. Born without the ability to hear, see or speak, Peter's family must do this for him. Years later, he was diagnosed on the autism spectrum. Since she came into the world, his younger sister, Christine, has been by his side, guiding him and supporting their parents. Traveling through a myriad of emotions, she is now coming to terms with the fact that she will one day become his guardian. What does it mean to dedicate your life to someone else?
Ask your question from the Director!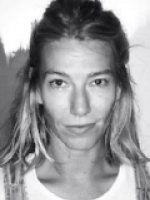 Cille Hannibal was born and raised in Copenhagen, Denmark. She finished her education as a documentary director at The National Filmschool of Denmark in 2013. She has worked as a television producer and editor on several TV shows on the Danish national television TV2 and DR. Her film The Night We Fell (2018) debuted at CPH:DOX in the NORDIC DOX:AWARD section.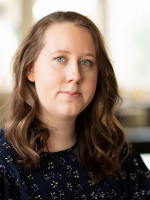 Christine Hanberg, born in Sorgenfri in1993, is a young documentary film director. She started her production company CH FILM OG FOTO in 2016. She studied at the European Film College in 2019, and will finish her Bachelor's Degree in TV and Media Production in 2025 from the Danish journalism and media school DMJX. Christine also studied at the New York Film Academy and the Danish youth college StationNext. He's My Brother is Christine's debut film as a co-director. The film was made in collaboration with director Cille Hannibal. Christine is currently directing the documentary film TRINE (which will be released in 2022).