Cinematographer:
Ivana Hucíková
Sarah Keeling
Distribution info:
UnionDocs Christopher Allen christopher@uniondocs.org
Awards:
Tribeca 2018 Best Documentary Film Nominee
Growing up in the 1960's and 70's in the largest affordable housing cooperative in Brooklyn, Cassandra Bromfield's world was artfully framed by her mother's Super-8 camera. A schoolteacher with many creative talents, Cassandra's mom documented the exuberance of her neighborhood's public spaces: the lively pool, the packed playground, and the handball court graffiti. Her passion to create was passed on to her daughter. Cassandra still lives in the same place, working as a fashion designer by day and filmmaker by night, assembling images of her own life and environment with footage shot by her mother. Into my Life is a moving tribute to her community and the power of creative self-representation.
Ask your question from the Director!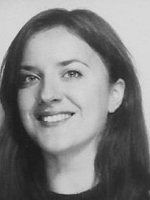 Ivana Hucíková is a documentary filmmaker from Bratislava, Slovakia, where she graduated from the Academy of Performing Arts in 2015 and shortly after co-founded a collective of young documentary filmmakers, Mirakl, o.z. Her short documentary Mothers and Daughters was distributed by KineDok and screened in more than 60 venues in Europe. In 2017, she was one of the Fellows of the UnionDocs Collaborative Studio in New York, participated in the IDFAcademy 2017 in Amsterdam and was selected as one of the Fellows of the MADE in New York 2018 Fellowship.
Selected filmography:
2015 - Mothers and Daughters (documentary short)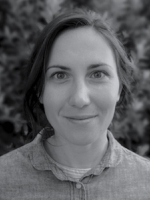 Sarah Keeling is an artist and filmmaker, creating documentary films and interdisciplinary projects. She was a 2017 fellow in UnionDocs' Collaborative Studio, where she co-directed two short documentaries and she is the recipient of a 2018 fellowship at IFP's Made in NY Media Center in support of her upcoming documentary series. Her work has been shown in venues such as David B. Smith Gallery, CO; ISEA2015, Vancouver, BC; Queens Museum, NY; Visual Studies Gallery, University at Buffalo, NY; The Last Billboard, PA; and the West Virginia University Arts Museum, WV. Sarah earned a BFA from Carnegie Mellon University in 2014.
Selected filmography:
2017 - Love & Labor (documentary short)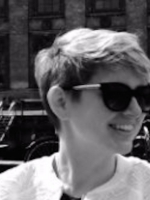 Grace Remington is a producer who has worked in documentary film and television in the United States, Mexico, and Peru. She worked as the archival producer for Abstract: The Art of Design, an eight-episode documentary series directed by Morgan Neville, Richard Press, Chai Vasarhelyi, and Brian Oakes that debuted at Sundance prior to streaming on Netflix in 2017. She also worked as the archival producer on Year Million (National Geographic, 2017) and is currently working as a supervising archival producer on an in-production Netflix series and as a story producer for an upcoming Discovery special.
Selected filmography:
2021 - The Price of Freedom (co-producer)