Georgian, Bosnian, Kurdish Kurmanji
Student & Debut Competition
Distribution info:
Zerkalo Films Andrés Díaz info@zerkalofilms.com
Awards:
SEMINCI. DOC.España 2021 Best Documentary
What connects people across geographic expanses who have lived the same experience? The film follows people displaced by wars in the Balkans, Syria and Abkhazia, who, although in the middle of nowhere, in a non-place, share a great and firm determination to keep on searching.
Ask your question from the Director!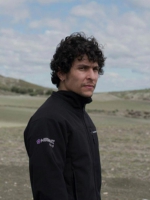 Hector Domínguez-Viguera (Ourense, 1984) graduated in Film Direction and Screenplay from the Tai School in Madrid. He worked as a screenwriter, and filmed two short films She and the Mirror (2014) and The Well. He is currently preparing his second fictional feature film Las brujas de O Mato, which he will co-direct with Brazilian director Mónica Demes.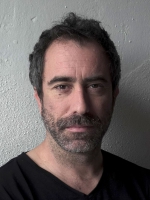 Carlos Mora Fuentes (Santander, 1979) studied Environmental Sciences and specialized in Environmental Engineering. After working in civil engineering for some time, he decided to pursue a career in film. He enrolled in the Madrid Film School (Tai School), studying filmmaking. He directed two shorts after graduating. Carlos is currently residing in the Netherlands, preparing his feature film, Level.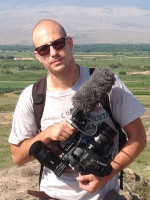 Gonzalo Recio (Toledo, 1985) studied Film and Television Direction and worked on national TV as a camera operator and director. In 2013 he created Zerkalo Films, a production company where he works as a cinematographer and editor. In 2019 he made a documentary short Still Time, an introspective and sensorial approach to the refugee camps scattered throughout Greece.