Hungarian, Hebrew, Russian, Ukrainian, Yiddish
Producer:
Zsuzsa Shiri
Balázs Wizner
Distribution info:
Metaforum Film Studio Wizner Balázs metaforumfilm@gmail.com
In 2014, a group of Israeli tourists visits the Zakarpattian region in Ukraine, including Ági and Jichák from Mukachevo, former core members of the local theater who even attracted the attention of the KGB, as well as Eszti and her brother Joszi from Uzhhorod, who grew up in a typical religious artisan family. In their backyard, their parents held a bar mitzvah in secret and operated their illegal car polishing workshop. As the protagonists return to the main sites of their youth, traumatic memories that divided them also come to the surface.
Ask your question from the Director!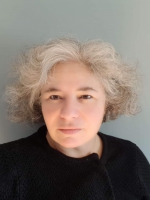 Zsuzsa Shiri studied sociology and history in ELTE in Budapest and received MFA in TAU. She is living in Israel since 1992, and works as journalist from 2003. From 2006 she was the Israeli correspondent of the Hungarian radio channel Kossuth Radio, and since 2011 she is the Israeli correspondent at the Media Services and Support Trust Fund, MTVA, the Hungarian public-service broadcasting company.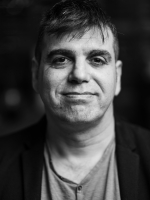 Balázs Wizner (1972) is a sociologist and documentary film director. He worked for the Institute of Sociology in the Hungarian Academy of Sciences. He made documentary films and public service commercials as the head of Metaforum Film Studio. He currently works as a video journalist for AFP, as director of photography in documentary films and in oral history research projects.