2019 Sakharov Prize laureate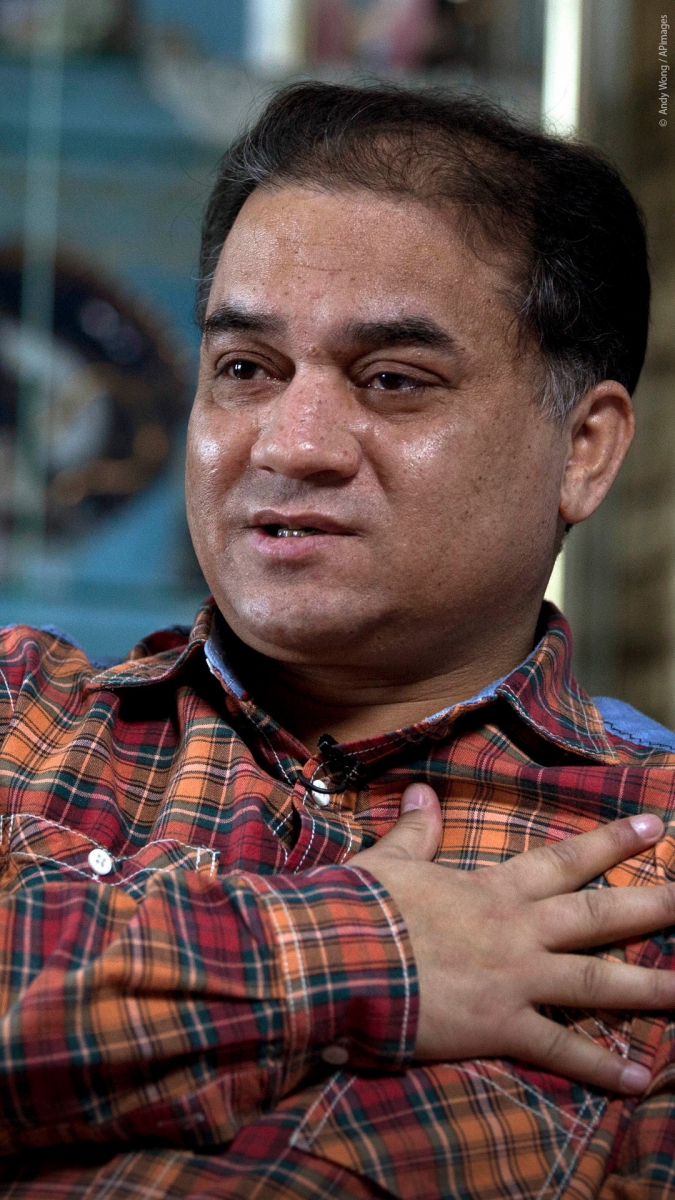 Announcing the laureate, Parliament President David Sassoli said: "I am very pleased to announce that the European Parliament has chosen Ilham Tohti as the winner of the 2019 Sakharov Prize for Freedom of Thought. Tohti has dedicated his life to advocating for the rights of the Uyghur minority in China. Despite being a voice of moderation and reconciliation, he was sentenced to life in prison following a show trial in 2014.
"By awarding this prize, we strongly urge the Chinese government to release Tohti and we call for the respect of minority rights in China."
Ilham Tohti is a renowned Uyghur human rights defender, economics professor and advocate of the rights of China's Uyghur minority. For over two decades, he has worked tirelessly to foster dialogue and understanding between Uyghurs and other Chinese people. In September 2014 Tohti was sentenced to life in prison for his activism following a 2-day show trial. He remains a voice of moderation and reconciliation in spite of what he has suffered.
Tohti is known for his research on Uyghur-Han relations and as a vocal advocate of the implementation of regional autonomy laws in China. He was also the host of Uyghur Online, a website that discusses Uyghur issues. Via this platform, Ilham Tohti regularly criticised the exclusion of China's Uyghur population from Chinese development and encouraged greater awareness of the status and treatment of the Uyghur community in Chinese society. For these actions, he was declared a 'separatist' by the Chinese state and ultimately sentenced to life in prison.
For his work in the face of adversity, Tohti was awarded the 2014 PEN/Barbara Goldsmith Freedom to Write Award, the 2016 Martin Ennals Award for Human Rights Defenders and the 2017 Liberal International Prize for Freedom, and has been nominated for the 2019 Nobel Peace Prize.
The Uyghur people have been subjected to unparalleled repression by the Chinese government in recent years as a result of their unique ethnic identity and religious beliefs. Since April 2017, over 1 million innocent Uyghurs have been arbitrarily detained in a network of internment camps, where they are forced to renounce their ethnic identity and religious beliefs and swear loyalty to the Chinese government.
Ilham Tohti's case touches on crucial international issues and human rights concerns: the fostering of moderate Islamic values in the face of state-directed religious repression; efforts to open channels of dialogue between a Muslim minority and a non-Muslim majority population; and the suppression of non-violent dissent by an authoritarian state.
A documentary about Ilham Tohti made by China Change organisation can be seen here: