The application deadline for the DocLab workshop and the Young Critics workshop has been extended until Monday, September 18, 2023.
8th VERZIÓ DOCLAB DOCUMENTARY WORKSHOP ON STORY DEVELOPMENT AND EDITING
The 8th Verzió DocLab is a 5-day intensive editing workshop for directors and editors, organised during the 20th Verzió International Human Rights Documentary Film Festival in Budapest between 21-25 November, 2023. The focus of the Verzió DocLab workshop is story development and editing. With the guidance of international mentors you will work on your documentary project's story, and edit a selected scene that you will present at the end of the workshop in front of an audience of festival programmers, sales agents and producers.
Verzió invites you to share stories from your community, your experience, your perspective. The workshop will aim to guide you to reach the artistic and cinematic potential of your project. With DocLab you can have your voice heard and reach an impact within the industry as a visual storyteller. Find the core of your story you want to tell!
An international team of directors, scriptwriters, editors, and programming experts will help six selected project teams in search of clearer dramaturgical structure for their documentary films. The workshop seeks to define, develop and strengthen the key narrative elements of the film projects with the guidance of such outstanding mentors as Réka Lemhényi (HU), Anna Kis (HU) Michael Seeber (A) and Tue Steen Müller (DK).
Find more details on the workhop and the application process here: DocLab 2023.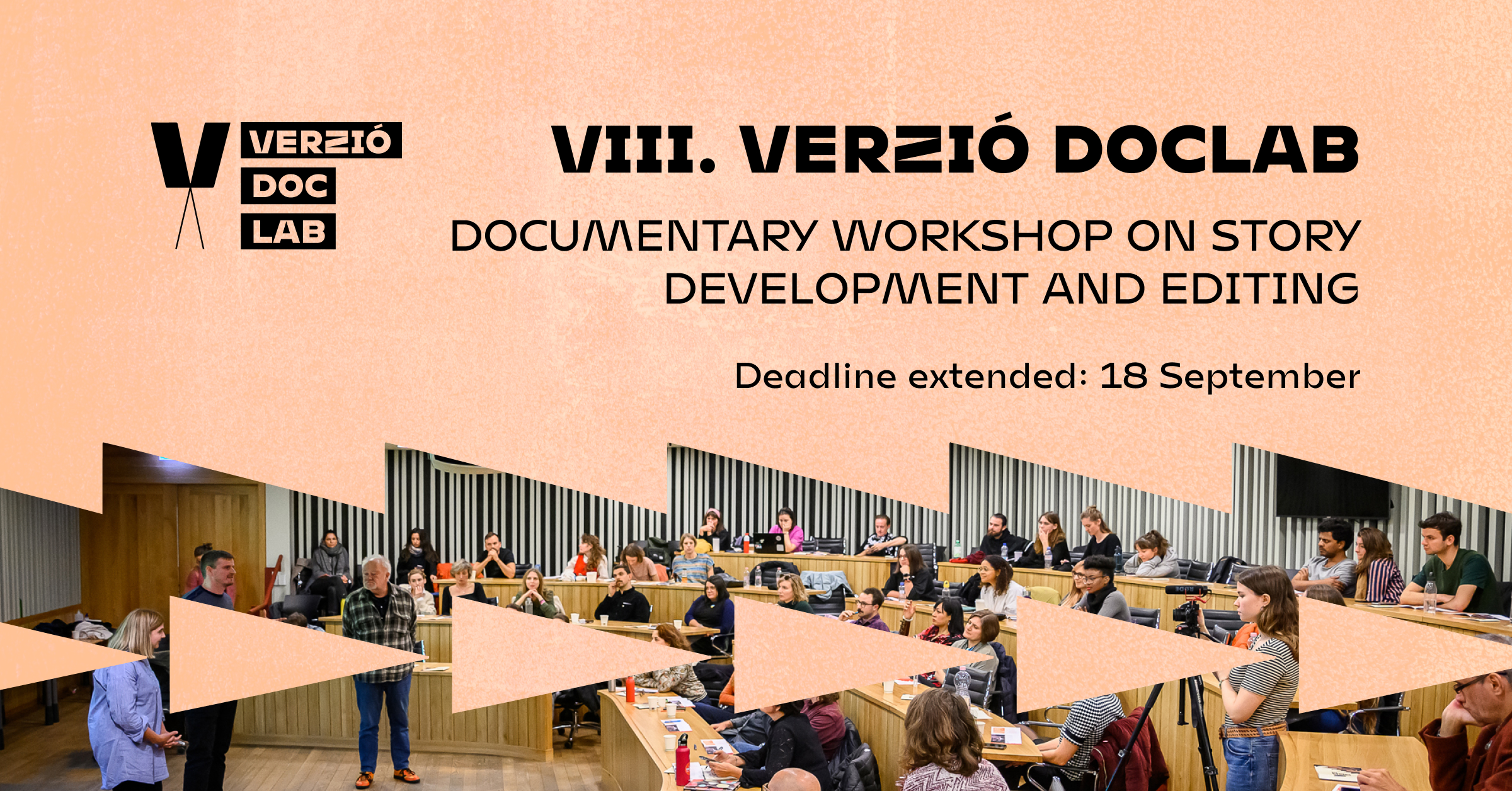 2ND VERZIÓ YOUNG DOCUMENTARY FILM CRITICS WORKSHOP
If you like watching and writing about documentaries, we invite you to apply for the Verzió Young Documentary Film Critics Workshop, which will take place within the framework of the 20th Verzió International Human Rights Documentary Film Festival in Budapest, Hungary. The workshop will focus on methods and approaches to writing about non-fiction films. A team of international and Hungarian tutors will guide participants through the intricacies of structuring and publishing critical texts; polish their writing and editing skills; and introduce participants to the existing platforms and publications that feature critiques on nonfiction film. The workshop is open to aspiring and early-career film critics. The working language of the workshop will be in English. Attendance of all workshop sessions on site during the festival is required for participation.
Find more details on the workshop and the application process here: Young Critics 2023.