ZOOM IN Jury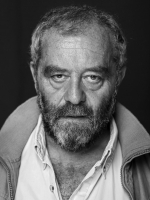 György Báron, Film Critic, University Professor
György Báron is a professor habil at the University of Theatre and Film Arts, Budapest and is president of the Hungarian Society of Film Critics within FIPRESCI. Staff-critic of weekly magazine Élet és Irodalom and monthly film periodical Filmvilág. He was a member of the Board of Trustees of several institutions, including the Hungarian Motion Picture Foundation, the Visegrad Documentary Library and the European Parliament Lux Prize Selection Panel. Since the 1970s he has published more than thousand reviews, essays and studies, both in Hungarian and other languages. He has made educational documentaries for various television channels, radio programs on film topics and he is the author of the books Hollywood and Marienbad and Descent to the Underworld. He received a Béla Balázs Prize, a Mihály Táncsics Prize, an Order of Merit of the Hungarian Republic and a Necktie Prize (voted for the best teacher of the University).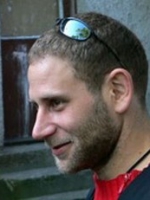 Marcell Gerő, Film Director, Producer
Marcell Gerő graduated from the University of Film and Theatre Arts in Budapest in 2007 as a director in the class of János Szász. His diploma project Shock earned him world-wide recognition. He's been working as a producer since acquiring his degree. His first feature-length film Cain's Children premiered at San Sebastian International Film Festival and received the Best Human Rights Documentary Special Award of the Student Jury at Verzio IHRDFF in 2014. He is a co-founder of production company Campfilm and produced several documentary projects with issues concerning minorities and marginalized people.
Andrea Kuhn, Nuremberg International Human Rights Film Festival, Festival Director
Andrea Kuhn has started her career as an academic and researcher in film studies. From 2000 to 2010 she was the director of the silent film festival StummFilmMusikTage Erlangen and since 2007 she has been the full-time director of the Nuremberg International Human Rights Film Festival. In 2008 she acted as the chair of the Human Rights Film Network, an association that currently consists of 42 human rights film festivals from around the world. She is currently the chair of the Association of Bavarian Film Festivals, a member of the European Film Academy and General Assembly member of Dox Box e.V., an association that emerged out of the DOX BOX International Film Festival in Syria and supports emerging and established documentary filmmakers in the Arab World while promoting the values and principles of justice, dignity, and human rights.
Hana Kulhankova, One World Prague, Festival Director
Hana Kulhankova graduated from Faculty of Arts of Masaryk University in Brno, with a degree in English and American studies. She worked on several film festivals, taught history of American avant-garde film, gender and queer theory and has been actively involved in LGBT advocacy. Since 2005 she has worked for People in Need, currently as a director of One World International Human Rights Documentary Film Festival.