Guests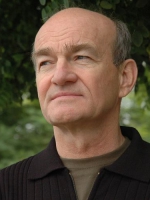 Tamás Almási is one of the most well-known Hungarian documentary filmmakers. He made more than 30 full-length documentaries screened at prestigious festivals in Europe and overseas earning him numerous awards. Tamás Almási is a professor at the University of Theatre and Film Arts in Budapest and the head of the international MA program, DocNomads.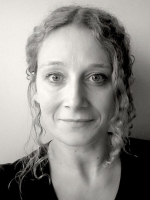 Ursula Ambach / Doclab Tutor
Ursula Ambach is a filmmaker and an editor. She studied communications design at the University of Applied Sciences in Würzburg and at the Bond University Film Department in Australia. She has a diploma in directing/project development at the ZeLIG school for documentary in Bolzano, Italy. As an editor and author she works for the public broadcaster Bayerischer Rundfunk in Munich and in the ARD/BR foreign studios in Rome, Vatican, Athens and Tel Aviv. She teaches dramaturgy and editing in Göttingen, Würzburg and Munich.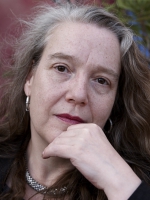 Gamma Bak / Engelbecken, Film Director
Gamma Bak, born in 1965, raised in Berlin & Vancouver. Film School: SFU, Center for the Arts. She worked as a TV-Journalist & Line Producer and learnt the producer trade working for a decade for JOURNAL FILM Klaus Volkenborn. She currently works as a Director / Producer with her own company (founded 1993), focusing on autobiographical and personal films; her last feature documentary HEAD COLD was developed in EURODOC and premiered at Berlinale 2010. It has had a good success on DVD and it has been screened in over 50 cities in Germany.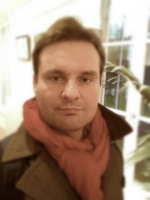 Fedor Bakulin / Victory Day, Director of Photography
Fedor Bakulin was born in 1975 in Siberia. He is a photographer since childhood. His photo works have been published in National Geographic, Vedomosti (newspaper published along with Financial Times and Wall Street Joгrnal) etc. He is a member of the Russian guild of documentary films and television.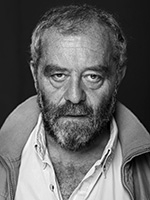 György Báron / Film Critic, University Professor, ZOOM IN Jury
György Báron is a professor habil at the University of Theatre and Film Arts, Budapest and he is president of the Hungarian Society of Film Critics within FIPRESCI. Staff-critic of weekly magazine Élet és Irodalom and monthly film periodical Filmvilág. He was a member of the Board of Trustees of several institutions, including the Hungarian Motion Picture Foundation, the Visegrad Documentary Library and the European Parliament Lux Prize Selection Panel. Since the 1970s he has published more than thousand reviews, essays and studies, both in Hungarian and other languages. He has made educational documentaries for various television channels, radio programs on film topics and he is the author of the books Hollywood and Marienbad and Descent to the Underworld. He received a Béla Balázs Prize, a Mihály Táncsics Prize, an Order of Merit of the Hungarian Republic and a Necktie Prize (voted for the best teacher of the University).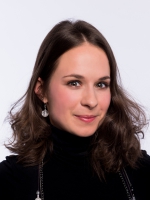 Bori Bíró / Karmas – Sober Babies, Film Director
Bori Bíró graduated as a communication and media expert from Budapesti Corvinus University in 2012. She has been working at Klubrádió since 2007 as editor and reporter of Szerepvállalás, the programme about social responsibility also as a PR-consultant. Bori has been a volunteer journalist at Északi Támpont Society since 2014. Drug-free Babies is her first documentary film which is a part of the series Karmas – Everyday heroes.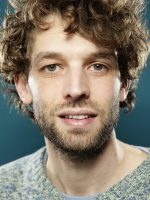 Joey Boink / Burden of Peace, Film Director
Joey Boink is a cum laude political sciences graduate and filmmaker. For the Netherlands Public Broadcasting he made documentaries about child labour in India, education in Guatemala and the Millennium Development Goals in Latin America. He co-founded Poldox, a documentary course for social science studies at the University of Amsterdam.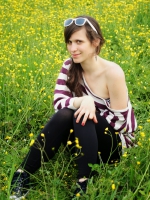 Hanna Eichner / Equalady, Film Director
Hanna studied film and graduated from ELTE, department of Intercultural Psycology and Pedagogy. She is interested in working with disadvantaged and marginalized groups and in using creative documenties for social integration. She directed shorts Presencing (2015) / Smaragdfalva – One day (2015) / Work/Place (2015) / Pridzsárdó háverim (2013). Equalady is her first longer documentary film.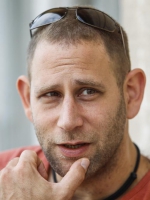 Marcell Gerő / Film Director, Producer, ZOOM IN Jury
Marcell Gerő graduated from the University of Film and Theatre Arts in Budapest in 2007 as a director in the class of János Szász. His diploma project Shock earned him world-wide recognition. He has been working as a producer since acquiring his degree. His first feature-length film Cain's Children premiered at the San Sebastian International Film Festival and received the Best Human Rights Documentary Special Award of the Student Jury at Verzio IHRDFF in 2014. He is a co-founder of the production company Campfilm that produces several documentary projects on issues concerning minorities and marginalized people.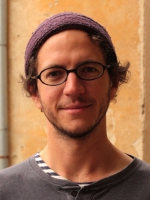 Tomáš Háček / My Home, Composer
Born in 1981. Studied film directing and musicology. He has been composing music since 1997 - hundreds of tracks for films, TV, theatre, games, etc. On the top of this he performs live with several music projects and bands and he is also engaged in creating sound art installations and interactive compositions using natural elements. Currently he's living and composing in Brno, Czech Republic.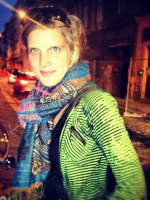 Sara Haragonics / Coming Face to Face, Film Director
Sari Haragonics has freshly graduated at the University of Theatre and Film Arts, Budapest with an MA in documentary filmmaking. She received her BA in Media Production in the United Kingdom. For the last eight years she has been working as a director and editor of short films and documentaries. Many of her work has been selected at festivals (CEU20, The Station, Laura Lackey, Once upon a time in Hungary), or won prices (Culture face, Dialektus Film Festival 2004). In 2013 she co-directed a TV documentary series for the European documentary channel, Spektrum. She has recently finished her graduation film: Coming face to face, and now developing her new film idea, as well as working on other projects.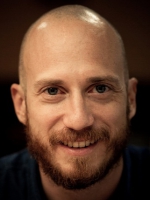 Gábor Hörcher / Drifter, Film Director
Gábor Hörcher was born in 1980 in Budapest, Hungary. He studied psychology, law, and film, graduating with a degree in Film Studies from ELTE, Budapest. He has lived in the US, France and Cambodia, where he taught courses on Human Rights at a local university. In 2008, he started working with director and producer Marcell Iványi with whom they run KraatsFilm that produces films and stages theatre performances. Drifter is Gábor's first feature film project, it won IDFA First Appearance Award in 2014. His fiction short film Ricsi premiered at Clermont-Ferrand Film Festival and won the Best Hungarian Short Fiction Prize at Mediawave Film Festival in 2015.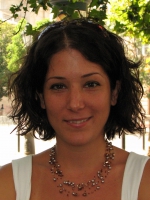 Beáta Huszka / One Tree Left, Film Co-Director
Beáta Huszka completed her Ph.D. in international relations at the Central European University about the discursive framing of nationalist movements in the Western Balkans. Since 2012 she has been leading a research project at ELTE about the role of human rights in the EU's foreign policy, as part of the EU's FP7 programme called FRAME. Until 2014 she worked as a senior researcher at the Hungarian Insitute of International Relations dealing with issues of the Western Balkans. She is the author of the book Secessionist Movements and Ethnic Conflict -The Development and Impact of Nationalist Rhetoric (Routledge, 2013).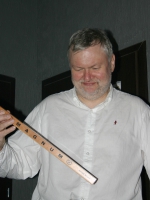 Krzysztof Kopczyński / The Dybbuk, A Tale of Wandering Souls, Film Director
Krzysztof Kopczyński has written and produced a number of films and directed Stone Silence, a multiple award-winning documentary. He has also authored three books and several dozens of articles about nineteenth-century and contemporary Polish culture and media. He is an associate professor at the University of Warsaw. In 1997, Kopczyński established Eureka Media under which he has produced over 50 films screened worldwide over 2000 times. His films have received more than 130 awards at different festivals. He is a member of the European Film Academy and the Polish Film Academy.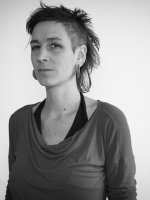 Lisbeth Kovacic / Minor Border, Film Director
Lisbeth Kovacic, born in 1978. She has graduated from the College for Photography and AV-Media and the University for Fine Arts in Vienna and lives as a photographer and artist in Vienna.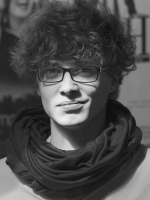 Ákos K. Kovács / Afghan Jungle, Director
Ákos K. Kovács graduated from Budapest Communication School. He was the cinematographer of the short film Away (2014), which participated in the Berlinale program Generation in 2014 and received a special mention from the Hungarian Society of Cinematographers.
Andrea Kuhn / Nuremberg IHRFF, Festival Director, Festival Crossroads Guest, ZOOM IN Jury
Andrea Kuhn has started her career as an academic and researcher in the Film Studies field. From 2000 to 2010 she was the director of the silent film festival StummFilmMusikTage Erlangen and since 2007 she has been the full-time director of the Nuremberg International Human Rights Film Festival. In 2008 she acted as the chair of the Human Rights Film Network, an association that currently consists of 42 human rights film festivals from around the world. She is currently the chair of the Association of Bavarian Film Festivals, a member of the European Film Academy and General Assembly member of Dox Box e.V., an association that emerged out of the DOX BOX International Film Festival in Syria and supports emerging and established documentary filmmakers in the Arab World while promoting the values and principles of justice, dignity, and human rights.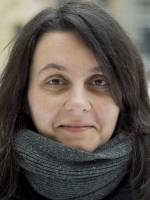 Hana Kulhankova / One World Prague, Festival Director, ZOOM IN Jury
Hana Kulhankova graduated from the Faculty of Arts of Masaryk University in Brno, with a degree in English and American studies. She worked on several film festivals, taught history of American avant-garde film, gender and queer theory and has been actively involved in LGBT advocacy. Since 2005 she has worked for People in Need, currently as a director of One World International Human Rights Documentary Film Festival.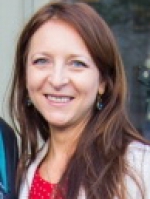 Anastasia Lobanova / Victory Day, Film Producer
Graduated from the Philological Department of the North Ossetia State University in 1999. From 1999 until 2002 studied at Philological Department of Saint-Petersburg State University. Chief of the International Department and Executive Producer at Saint-Petersburg Documentary Film Studio from 2005 to 2013. Cinedoc Film Company Executive Producer and General Manager since 2013. Works primarily in festival promotion, documentary distribution, and production.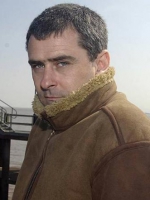 Sean McAllister / A Syrian Love Story, Film Director
Sean McAllister is an award-winning documentary filmmaker celebrated as one of the UK's most exciting talents. From his early films Working for the Enemy (1997) and Minders (1998), both nominated for a Royal Television Society Awards, to his more recent successes, Sundance Jury Prize-winning Liberace of Baghdad (2004) and Japan: A Story of Love and Hate (2008), Sean's work continues to inspire, surprise and fascinate audiences. His films portray, with characteristic intimacy and frankness, people from different parts of the world who are struggling to survive but are survivors, caught up in political and personal conflict, trying to make sense of the world we live in. His most recent feature The Reluctant Revolutionary (2012) about a Yemeni tour guide turned revolutionary opened the Panorama Dokumente at the 62nd Berlinale.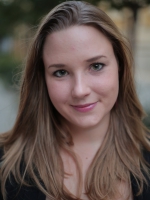 Krisztina Meggyes / Those, Film Director
Krisztina Meggyes studied Television Production at the University of Theatre and Film Arts in Budapest. She also received MA in documentary directing. In the last two years she worked as director and content editor on several documentary film projects and documentary series. Her film Day 791 won the short film section of the Budapest Documentary Film Festival in 2014. Those is her graduation film.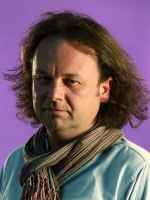 Vavřinec Menšl / 5 Rules, Film Director
Receiving his very first camera at 13, Vavřinec Menšl started soon his career as a reporter, working mainly for National Geographic, MF Dnes and Instinct. Fascinated by portraying people, in 2008 he developed a portraits project on people struggling with their life, We did not give up, exhibited also during the One World Festival. He is now working for the TV and as a reporter and he is involved, as a film tutor, in the experimental project "Aktivně do života" where I work with young people with ADHD syndrome.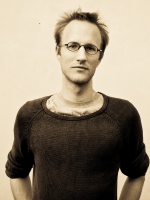 Dénes Nagy / Harm, Film Director
Dénes Nagy graduated from the University of Theatre and Film in Budapest in 2009 and he also spent a year at the Berlin Film Academy (DFFB) in 2006/2007. Now he pursues his doctoral studies at Moholy-Nagy University of Art and Design in Budapest. His short fiction Lágy eső/Soft Rain had its international preimier in Cannes at the 45th Directors' Fortnight selection (2013). His documentary Másik Magyarország/Another Hungary premiered at the 43rd International Film Festival Rotterdam, his latest documentary Seb/Harm, is produced by HBO Europe and was invited to the Documentary Competition of the 21th Sarajevo Film Festival.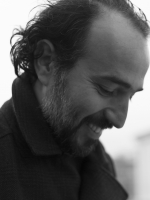 Ayat Najafi / No Land's Song, Film Director
Born in Tehran in 1976, Ayat Najafi established a youth theatre company in college in 1995, and participated in a number of different theatrical productions before becoming a director in 2000. In 2003, he founded the Arta Atelier, focusing on an interdisciplinary, multimedia approach to theater, as well as experimental short and documentary film. He participated at Berlinale Talent Campus in 2005, with his short film, Move It (2004). Ayat Najafi has been a jury member at various festivals, including the Amnesty International Jury, the Berlinale in 2012 and the international jury at dokumentART- European Film Festival for Documentaries in 2014. He is also author of numerous articles and essays for magazines, newspapers and websites in Iran and Germany.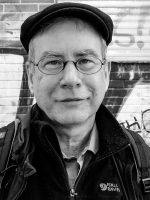 Steffen Reck / Engelbecken, Film Director
Steffen Reck, born in 1956, lived in the GDR until he defected in 1988. In the late 1970's he was trained as an actor / director in the department of puppet-theatre at Ernst Busch School for Acting. Founding member of the avant-garde theater Group Zinnober in East Berlin in 1981, he followed a training as a web designer in the 1990's and now he works with Video and Visual Arts. Experienced in post-production, Engelbecken is his second feature film.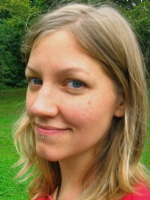 Katy Scoggin / Citizenfour, Co-producer
Katy Scoggin was born near LA. After devoting to sculpture and German, she was a Fulbright scholar in Berlin, where she made a documentary about Turkish women. She went to graduate film school at NYU and was awarded a Graduate Assistantship in Cinematography. Her short thesis film FLOOD, a Hawk House Production, won a Sloan Foundation Production Grant. She is adapting the short into a feature script with support from the Sundance/Sloan Commissioning Grant. FLOOD will be her first feature film. She works now for the Hawk House Production as writer, director and producer. She recently shot and co-produced Laura Poitras's film "CitizenFour" about Edward Snowden, which premiered at the 2014 NYFF to critical acclaim.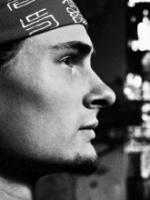 Jiří Stejskal / My Home, Film Director
Born in 1985, Jiri Stejskal finished his BA in 2008 in Czech Republic as Audiovisual specialist. He continued his studies on Baltic Film and Media school in Tallinn, Estonia, where he achieved a MA in Film directing in 2010 and then an MA in Editing & Sound in 2011 again in Czech Republic. His film "Pit-Hole" 23' was one of the most awarded Czech documentary abroad in 2011. He has edited documentaries for Czech Television (Islám po Česku, Kultura.cz, Notes, Objektiv) and feature film Smichov place, Brooklyn spi" dir. Dodo Gombár. A photographer and a traveler as much as a director he has organized photo exhibitions (Iceland 2009, Estonia 2010, Kyrgyzstan 2011...) and published articles from travels (iDnes-Chernobyl, iDnes-Estonia, Reflex...).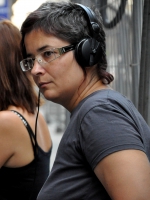 Mária Takács / Hot Men – Cold Dictatorships, Film Director
Mária Takács graduated as a technical broadcasting director from the University of Theatre and Film Arts of Budapest in 2005. Her documentary Secret Years addressed the plight of lesbian women in socialist Hungary and was screened and awarded by multiple festivals. She has worked for Hungarian Television, and for the print and online press as well. She currently manages Civil Works Cultural Association that published a book with interviews on which her film Hot Men Cold Dictatorship is based. She currently develops a new project on the feminist movements in Eastern Europe together with historian Zsófia Lóránd.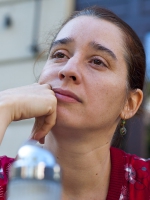 Klára Trencsényi / One Tree Left, Film Co-Director
Klara Trencsenyi is a freelance director and cinematographer. She graduated from the Hungarian Film Academy in Budapest as Director of Photography. She directed a feature-length documentary (Train to Adulthood 2015), three mid-length (Corvin Variations, Birds Way, A Chance), and a short documentary (3Weddings–Elena&Leo). She has worked in many international productions as director of photography with Dutch, American and Hungarian directors, and has been awarded various prizes. Klara has organized the first creative documentary development workshop in Budapest in 2010 and led courses of documentary filmmaking at the Central European University and DocuArt Film Center Budapest. She is one of the coordinators of the DunaDock MasterClass series.
Keno Verseck / The Érpatak Model, Film Director
Keno Verseck was born in 1967 in Rostock, former East Germany, and left to West Germany in 1984. He began work as a journalist in 1988. Always being interested in contemporary history and politics in communist and postcommunist Eastern Europe he moved to Hungary in 1991 and to Romania in 1994 where he lived until 2000. During this period, he worked as a freelance journalist for German language print media, public radio and TV in Germany, Austria and Switzerland: ARD, ZDF, Arte and Spiegel TV. Since 2000 he lives in Berlin and covers Central and South Eastern Europe for German online media, among others Spiegel Online, and public radio and TV, undertaking regular trips to the region. He's the author of a book on Romanian politics, history and culture. Keno Verseck speaks fluently Hungarian and Romanian. In 2013, he was awarded the Otto von Habsburg Prize for his long time reporting on minority issues in Central and South Eastern Europe, especially on Roma related issues.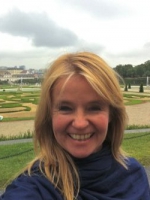 Moniek Wester Keegstra / Doclab Tutor
Moniek Wester Keegstra is an independent documentary (web)filmmaker, editor, interview trainer and filmcoach. She worked with NGOs Doctors Without Borders, Oxfam Novib and Amnesty International. Her Gaza, Gabbers, Graffity co-produced by Amnesty International was nominated for the Prix d'Europe. Moniek was involved as a filmmaker and creator of the online platform 26,000 Faces with short film portraits about asylum seekers in the Netherlands. She is the co-creator of the online Lifeboat Project.