Best Student Film Award - International Jury
International Jury awards the best debut and/or student film in competition on the base of its professional excellence and creative approach to the chosen theme.
The list of films in competition:
Aislado / Jo Müller & Zoltan M. Geller / Dominican Republic, Germany / 2017 / 82 min
Bag Mohajer - Refugee Bag / Adrian Oeser / Germany / 2017 / 30 min
Daniel / Anastazja Dabrowska / Poland / 2016 / 24 min
Days of Youth / Yulia Lokshina / Germany / 2016 / 30 min
Dust / Deepak Tolange / Nepal / 2016 / 50 min
Education / Emi Buchwald / Poland / 2016 / 20 min
The Fall of Lenin / Svitlana Shymko / Ukraine / 2017 / 11 min
"Filthy Times" / Marcell Török / Hungary / 2016 / 35 min
The Long Distance / Daniel Andreas Sager / Germany, Kenya / 2015 / 93 min
Patriotic Lesson / Filip Jacobson / Germany, Poland / 2016 / 21 min
Separated / Máté Artur Vincze / Hungary / 2016 / 26 min
Urban Cowboys / Pawel Ziemilski / Poland / 2016 / 29 min
Jury: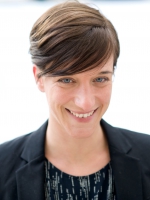 Since 2014, Isabelle Gattiker has served as the director of the International Film Festival and Forum on Human Rights (FIFDH) in Geneva, Switzerland — one of the leading international events for film and human rights, which she co-founded in 2002. Born in 1978, she graduated in contemporary history and went on to become filmmaker Amos Gitai's assistant, before producing several award-winning films by Intermezzo Films in Geneva.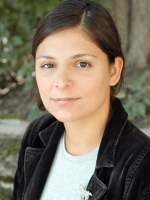 After graduating at the University of Theatre and Film Art as a motion picture dramaturg Bojána Papp worked for various television and radio programmes as a director and as a producer. She attented various international documentary workshops such as Eurodoc, Esodoc, Ex Oriente, Eurodoc and Berlinale Talent Campus Doc Clinic. Her films attended several festivals, she got twice the Hungarian Film Critic's Award. She is a DLA student at the UTF, paralelly she teaches at various universities.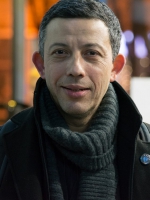 Alexandru Solomon emerged as a young director of photography in the early 1990s. Along with filming feature films, he started making documentaries. Solomon was among the first Romanian filmmakers who committed themselves to what was then a compromised genre. Today, he is one of the leading political filmmakers coming out of Romania, and is also active on the international scene.
Solomon's previous works, The Great Communist Bank Robbery, Cold Waves and Kapitalism: Our Secret Recipe, are chilling slices of political history that deal with propaganda, corruption and manipulation. Tarzan's Testicles premiered in 2017. Alexandru teaches at the Arts University in Bucharest, and is the director of One World Romania Festival.