Impact Award presented by the Student Jury
Verzio involves university students in discussing and evaluating human rights films in the festival program. The Jury is selected on a competitive basis and is comprised of students with commitment to human rights and academic excellence. The jury will award the film they find most efficient in bringing social change and affecting broad viewership.
The list of films in competition:
Nowhere to Hide / Zaradasht Ahmed / Norway, Sweden, Iraq / 2016 / 85 min
Black Code / Nicholas de Pencier / Canada / 2015 / 90 min
The Good Life / Jens Schanze / Germany, Switzerland, Colombia / 2015 / 97 min
Jackson / Maisie Crow / USA / 2016 / 92 min
Mr Gay Syria / Ayse Toprak / France, Germany, Turkey / 2017 / 84 min
The Other Side / Griselda San Martin / Mexico, USA, Spain / 2016 / 6 min
Plastic China / Jiu-Liang Wang / China / 2016 / 82 min
Pre-Crime / Matthias Heeder, Monika Hielscher / Germany / 2017 / 88 min
Prison Sisters / Nima Sarvestani / Sweden / 2015 / 90 min
Small Talk / Hui-chen Huang / Taiwan / 2016 / 88 min
The Trial / Askold Kurov / Estonia, Poland, Czech Republic / 2017 / 71 min
Last Men in Aleppo / Firas Fayyad / Denmark, Syria, Germany / 2016 / 104 min
The Wait / Emil Langballe / Denmark / 2016 / 58 min
No Country for the Poor / Bihari László / Hungary, Germany / 2017 / 52 min
Jury: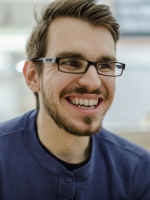 Damian Aleksiev is currently a PhD student enrolled in the Philosophy Department at Central European University (CEU), from which he also earned his MA. His research focuses mostly on philosophy of mind. Outside of academia, he has a passion for photography and cinema, and has co-authored two student documentary films: on the role of beauty in art, and on life in Dunaújváros, a post-Socialist city in Hungary.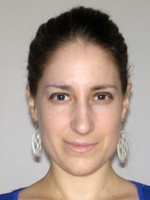 Barbara was born and raised in Hungary, but currently resides in Sweden and attends Stockholm University for Cinema Studies. She has worked as a journalist since 2009, and has covered several film festivals. Barbara is the managing editor at Cinema Scandinavia, where she interviews filmmakers and focuses her work on artistic and cultural products that reflect upon society — films concerning social, economic and political issues.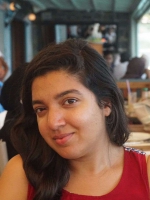 Chicagoan Sara Nasser is currently earning her master's degree in Sociology at Central European University. Previously, she was a freelance journalist based in Istanbul, and her writing and photography has been published by Roads & Kingdoms and Middle East Eye. Her interest in documentaries was first sparked by PBS's Frontline, an investigative news program focused on American politics and culture.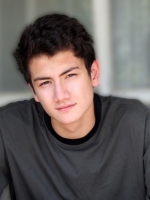 Nikoloz Shaishmelashvili is from Tbilisi, Georgia. Currently, he is a second-year student of BSc Management with Arts at the International Business School (IBS) in Budapest. His focus of interest is documentary filmmaking and contemporary art from a management perspective. He has produced a short, personal documentary, "House of memories", which received special recognition for performance and academic achievement at the New School, International School of Georgia.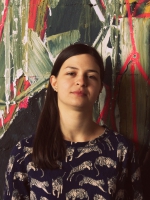 Réka Anna Szakály earned her BA in animation design at Budapest Metropolitan University, and is currently doing her MA at Moholy-Nagy University of Art and Design. Her person-oriented work centers on socially-sensitive topics that can easily be interpreted. She also participates in art-related community events such as the ARC exhibition in Budapest, and other creative movements.