Student Jury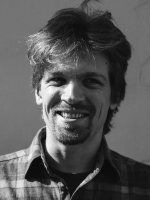 Jack Atmore was born in Minneapolis, USA, lived for several years in Toulouse, France, and is currently completing an MA in the Nationalism Studies Program in CEU. His research focuses on the development of close relationships between news corporations and the State. He does independent writing and documentary work in his spare time, splitting his focus between Hungary, France, and Argentina.
Nóra Aujeszky is a law student at Peter Pazmany Catholic University and she also studies Television production parallelly at the University of Theatre and Film Arts in Budapest. She was a trainee at the Constitutional Court of Hungary, where she deepened her knowledge of fundamental rights. She is passionate about making interviews, showing and understanding other perspectives and considers the media as a powerful tool for social change and raising awareness. In the future she would like to get involved with advocacy, journalism and documentary filmmaking.
Kyung Rae Park is a 3rd year student on the Film and Media studies B.A. program at Budapest Metropolitan University. She developed her interests in human rights and animal rights while volunteering in a number of projects including NGOs, Marine life rehabilitation and during her time on a Kibbutz. She is an ocean conservationist and underwater videographer, who is dedicated to conserving and protecting the world's oceans through human experience. Recently she produced a short film on plastic pollution with Marine life NGO during her internship.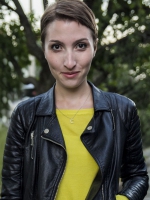 Kamilla Simor is from Pécs, Hungary and currently earning her master's degree in Film Theory and Hungarian Literature at University of Pécs. Her focus of interest is narrative complexity and structure of parallel realities in contemporary cinema. Besides that she writes film critics and reviews for the Hungarian periodical, Jelenkor and also has a passion for photography.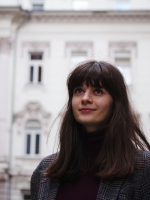 Lucy Szemetová is currently earning her master's degree in Nationalism Studies at Central European University. Her previous studies involved literature and film and she is now researching Hungarian cinema and national belonging. As a documentary enthusiast she is the co-writer of the Verzio blog as well as she enjoys making films herself. A project she is co-developing at the moment concerns housing problems and homelessness in Budapest.