Verzió DocLab is an international documentary workshop for directors, producers and editors, organized during the 19th Verzió International Human Rights Documentary Film Festival in Budapest, on November 9-12, 2022. Our focus in 2022 is on story development and editing.
The workshop provides three days of individual tutoring and masterclasses. The eight selected project teams are invited to define, develop, and strengthen the key narrative elements of their projects with the guidance of outstanding mentors: Tue Steen Müller (DK), Michael Seeber (AT), Brigitta Bacskai (HU), and Diana Toucedo (ES). During the 4-day intensive program the filmmakers will work in groups, have one-on-one meetings, and receive individual tutoring. At the end of the workshop, the teams present their projects to sales agents and festival curators as part of a public event. As a result, the directors, editors and producers will get not only professional guidance for post-production, but experience in pitching, which can be used later for fundraising and further project development. Through our partnership with other international film festivals, Verzió can offer select projects the opportunity to attend other industry events.
Verzió DocLab Projects:
UP IN THE AIR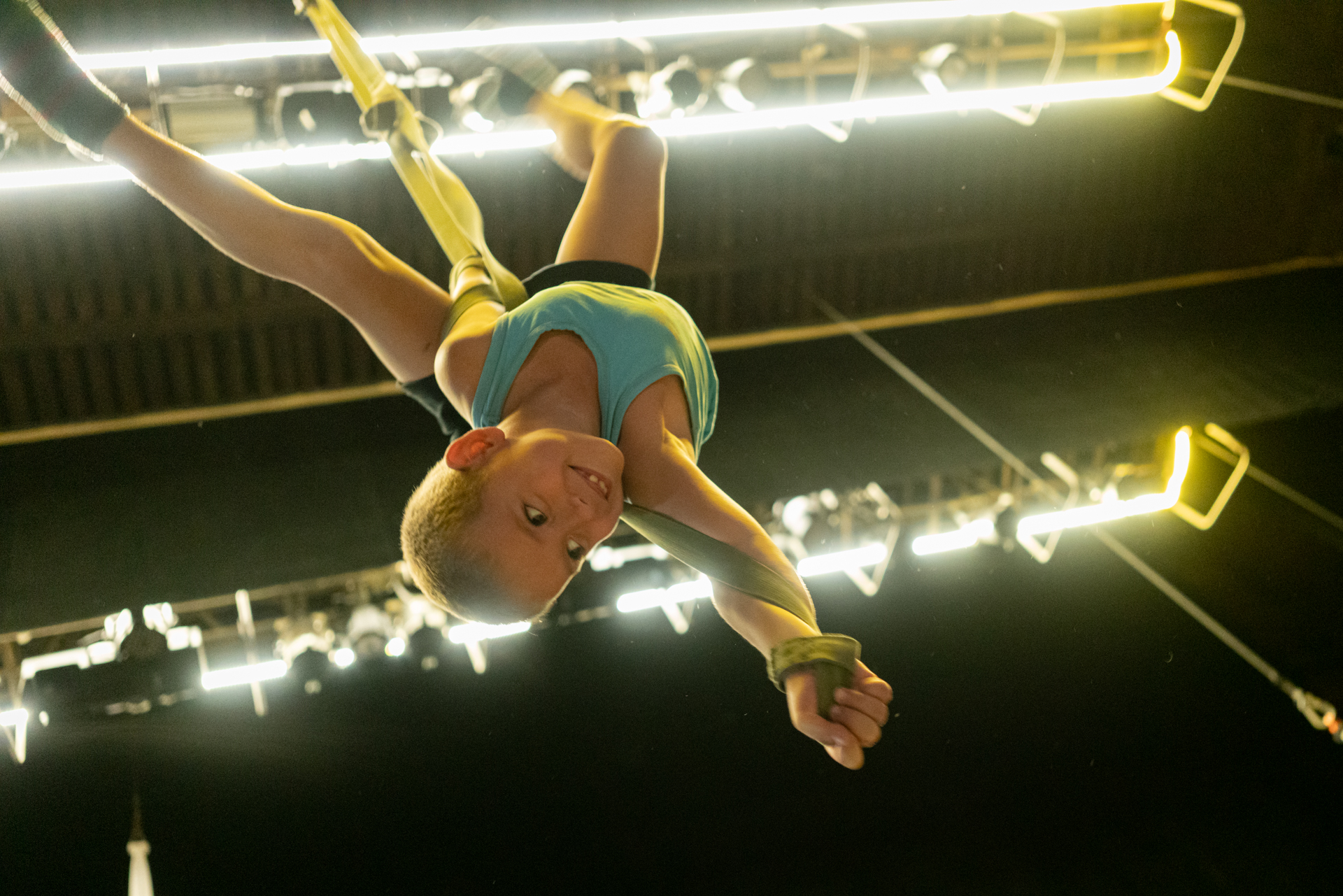 Nine-year-old Sasha studies at the circus studio in Kharkiv, Ukraine. He devotes all of his spare time to practicing aerial exercises. His teacher and head of the studio, Svetlana (50), sees him as a talented and promising artist. There are 100 kids studying in the circus studio. Svetlana's son, Zhenia (24), is an aerial gymnast and a graduate of the studio. He helps teach the kids, but has a different approach to teaching, and ambitions to develop his own modern circus.
After the Russian invasion of Ukraine in February 2022, the film takes a dramatic change. Zhenia stays in Kharkiv to defend his country. Svetlana and 26 circus children are evacuated to Budapest. The Princess of Monaco invites them to perform in Monte Carlo, in a show organized to support Ukraine.
Sasha and all the circus kids learn balancing in the arena, not knowing they would need it for outside life.
CREATIVE TEAM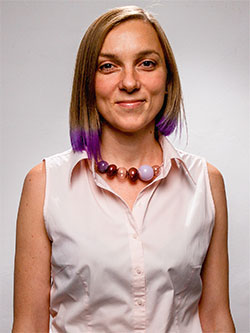 Oksana Syhareva
Oksana Syhareva is a director and producer of art and cultural projects. In 2014, she directed and produced her first documentary, Vasiliy Yermilov the Constructor. In 2016, she founded the Academy of Visual Arts Kharkiv educational project, where they teach film creation. In 2018, she opened Art Hub Samokat, a platform for the development of non-formal education. In 2019, she founded CinemaLab, a laboratory for developing films. Since 2018, she has explored the use of digital technology in art. She organized the VR/AR conference, Art of Change, VR/ART Festival Frontier, and VR Doc Lab. She is currently working on her second documentary, Up in the Air, and is developing "Up in the Air VR".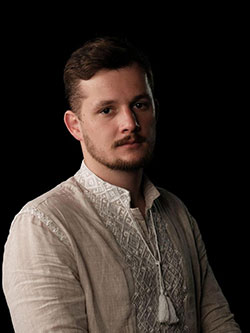 Oleksandr Veremeyenko
Born in Lviv, Ukraine, Oleksandr Veremeyenko is a film editor finishing his master's degree at the Film and TV School of the Academy of Performing Arts in Prague, or FAMU. In 2020, he finished the Academy Preparation Program in FAMU. Since the beginning of his master's degree at FAMU, Oleksandr has edited several fiction and documentary projects, which were mentored by professors such as Ivo Trajkov, Adam Brothánek, Martin Čihák, and Pavel Marek. Passionate about film and speaking five languages—Ukrainian, Russian, English, Polish and Czech—Oleksandr can communicate freely with filmmakers from these countries, and can identify the interconnectedness and nuances of Eastern European mentalities, lifestyles, and emotions.

Nataliia Pogudina
Nataliia Pogudina is a creative producer from Ukraine. She graduated from the cinematography department at Kyiv National University of Theater, Cinema and TV in 2016. She studied photography as well as new-media art. She works as a cinematographer and documentary filmmaker, exploring topics of identity, culture, and tradition, paying specific attention to visual language. Nataliia is based in Bratislava, Slovakia. Filmography: Mother Tongue ( in development), Up in the Air (2023); The Dawn of Donbas (2017); In the City Kha (2016).

YOUR LIFE WITHOUT ME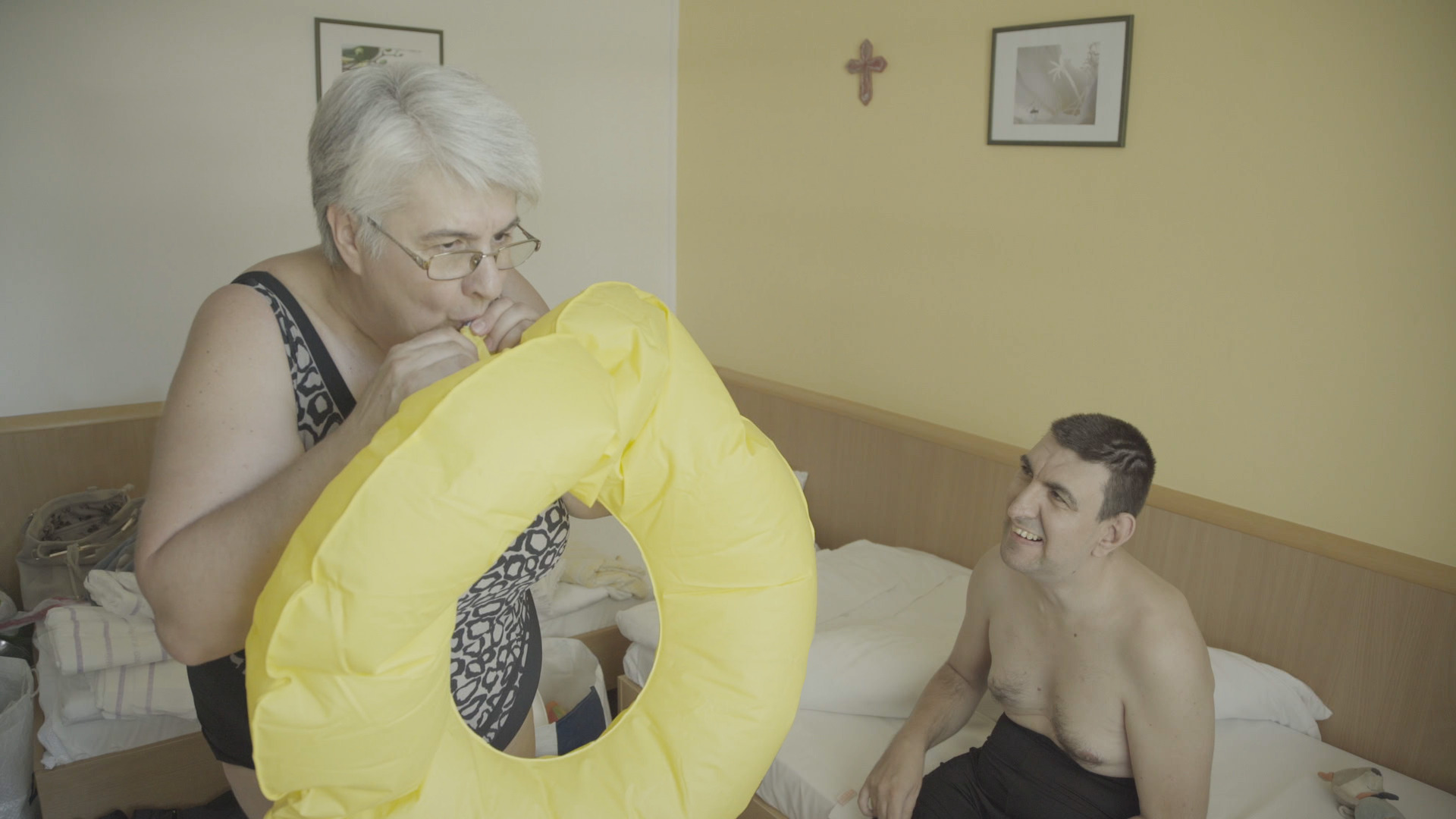 Magdi and lldikó share one wish; they want to live forever so they can protect their severely disabled children. Entering the final decades of their lives, reality hits them: if they die, their boys will quickly follow, because Hungary still lacks humane state care. If they want their children to survive, they must fight the state and change the hearts of an intolerant society. Encouraged by a committed human rights lawyer and other mothers, they sue the Hungarian state. A strong bond develops between the legal experts and the affected families. The children's sensory world and their mothers' moving endurance collide with the cold absurdity of Hungarian bureaucracy as the clock ticks down and the lawsuit drones on. Winning the case is more than a matter of justice, it's about providing a chance for the boys to live, without their mothers.
CREATIVE TEAM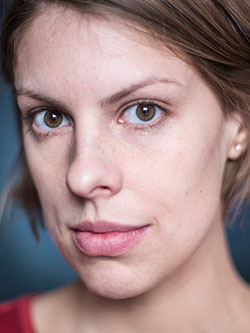 Anna Rubi
Before entering the world of media, Anna was trained as a professional dancer and worked with theaters and ballet companies in Hungary. After an accident, she took her exit from the theatrical world and began working with injured people as a movement therapist. Her need for artistic expression persisted and drove her to study video art. She completed her Bachelor Degree in Media Design at the Moholy-Nagy University of Art and Design, Budapest. After receiving her diploma, she was awarded the Swiss Government Excellence Scholarship, and in 2015, she graduated from the Zürich University of the Arts in transdisciplinary art, where she filmed a web-documentary, New Flower. Documentary making cast a spell on her, and she's been working in this area ever since. Regarding video art, she is gravitating towards working in a transdisciplinary manner and taking part in participatory art projects, like the exhibition project, "Me and the Walls Don't Really Like Each Other", and "Welcome on Board!", a 30-minute immersive performance. She is lucky to be an EsoDoc program alumni, where she was selected with an early plan for the film, Your Life Without Me.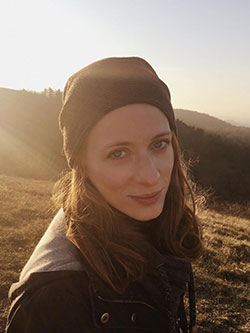 Júlia Hack
Júlia has over a decade of professional editorial experience. She graduated from the University of Theater and Film Arts Budapest (SzFE), with a Motion Picture Studies - Editing BA degree in 2011, and a Television Journalism degree in 2010. She was assistant editor at Post Office Films, and later, an editor. She worked on various HBO series as an episode editor (Informant, Golden Life and In Treatment HBO series). Júlia has experience with auteur feature film as the editor of Land of Storms (dir.: Ádám Császi) and also with documentary as the episode editor of the documentary series, On the Spot. She has been part of the creative crew of Your Life Without Me almost from the beginning.

UNDER THE DANCE FLOOR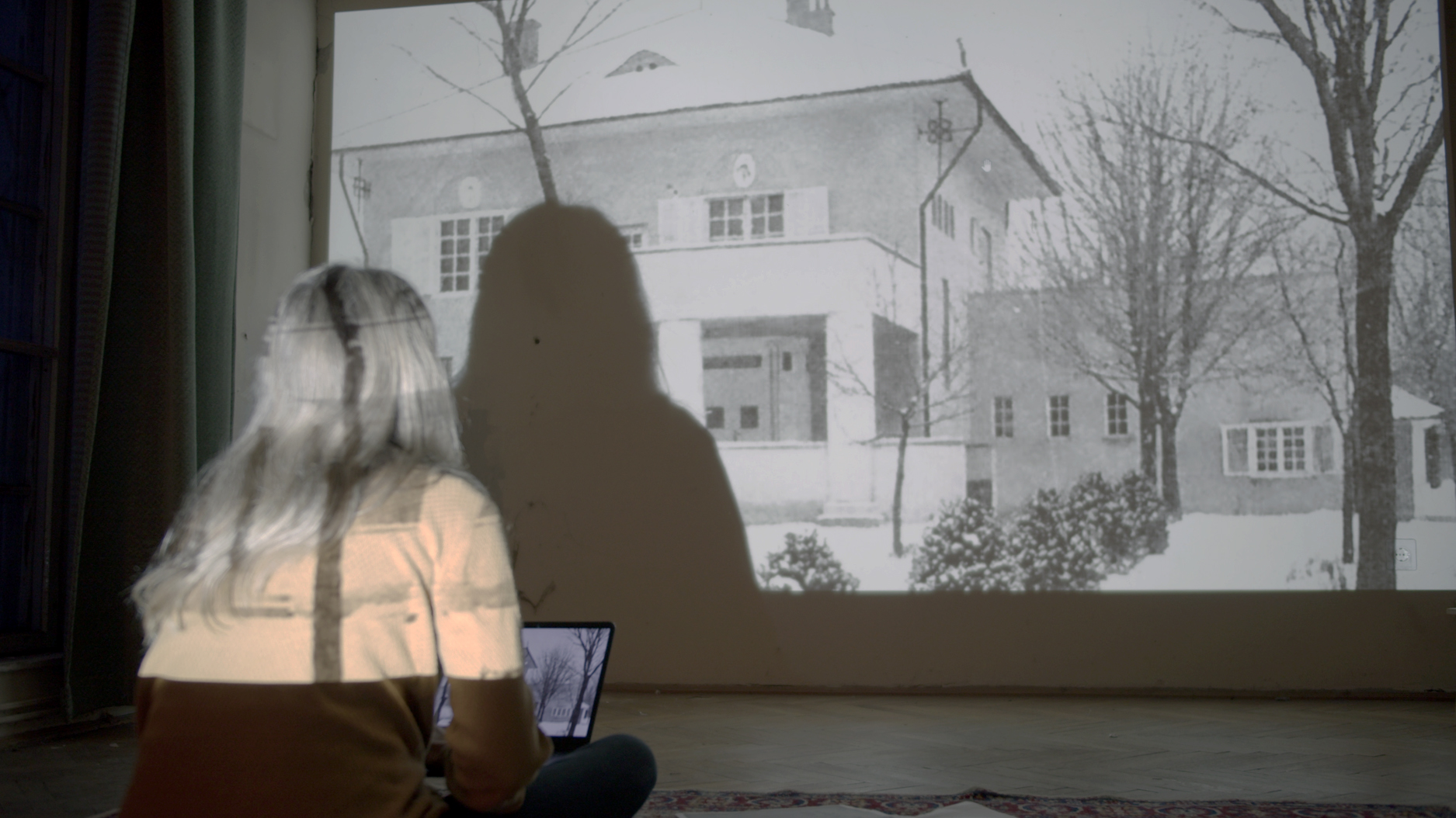 After moving in, my parents discovered our house had a secret past. The barbed wire fence in the garden, the calcified peephole in the door of our living room, and a threatening phone call made it clear that this house was once connected with the political police. My parents wanted to forget all of that and fill the house with life through dance. But despite my family's ambiguous feelings, I decided to find out what was hiding under our dance floors. I investigate the past through archival materials and any available information. I find people who remember, and the descendants of former victims and perpetrators.
While I wish my family could understand my intentions in these challenging times in Hungary, I am also curious as to how we relate to the recent past and the different kinds of memories the socialist regime left each of us.
CREATIVE TEAM
Sára Tímár
Sára Tímár was born into a family of Hungarian folk dancers. She is the only rebel who, after 20 years of dancing, chose to study history and photography. She studied history in Budapest, then earned a master's degree at the École des Hautes Études en Sciences Sociales, in Paris. She continued her studies at the Moholy-Nagy University of Art and Design, graduating in photography and visual arts. During a two-year photography project, she explored the situation of inherited cultural houses from socialism in Hungary. She has had numerous exhibitions at various art festivals, e. g in Amsterdam, Basel, Copenhagen, Odesa, and Budapest. Under the Dance Floor, her first documentary, started as a photography project, during which she visually and historically processed the past of her family home. The film project was born out of this work.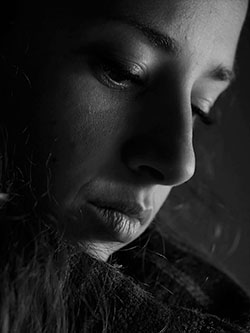 Timea Nemes
Timea Nemes is a young Hungarian film editor based in Budapest. She is a graduate of the Metropolitan University in Motion Picture Arts - film editing, and the University of Szeged in the Faculty of Arts. She works on film and television projects from conception to completion. She gained experience editing and assistant editing feature films, documentaries, shorts, commercials, and music videos. She edited her first feature film, On Human Touch in 2022, which is currently in post-production. She has her own mini editing studio with a group of young editors in Budapest, and plans to grow. She is a member of the HSE and the Hungarian Documentary Association (HDA). She has been working on Under the Dance Floor for almost a year, accompanying the director along the way to finalizing the focus and style of the documentary.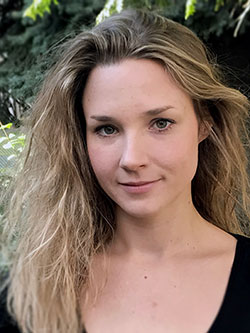 Krisztina Meggyes
Little Bus Production, based in Budapest, Hungary, was founded by Krisztina Meggyes and Balázs Lévai in 2017. Their recent fiction, Nyugati Nyaralás (dir.: Dániel Tiszeker & Balázs Lévai), became 2022's most-watched Hungarian film in cinemas. Krisztina Meggyes is a film director and producer. She received her master's degree in Documentary Directing at the University of Theatre and Film Arts in Budapest. She is currently studying in the doctorate programme; her research field is social impact and ethics in documentary films. Her current projects include: feature-length documentaries funded by the Hungarian National Film Institute, such as My Father's Daughter (dir.: Lea Podhradská), Hatchery (dir: Máté Fuchs); and international co-productions Under the Dance Floor (dir.: Sára Timár), a Hungarian-French co-production currently in development, and 2158 Stories (dir.: Ida Marie Gedbjerg Sørensen) a Danish-Hungarian co-production in production. She participated in several international training and industry programmes, like IDFAcademy, DokLeipzig Co-Pro Market, and Documentary Campus Masterschool.

THE SKY IS BRIGHT BLUE AND THE SEA IS CALM (El cielo está azul y el mar está tranquilo)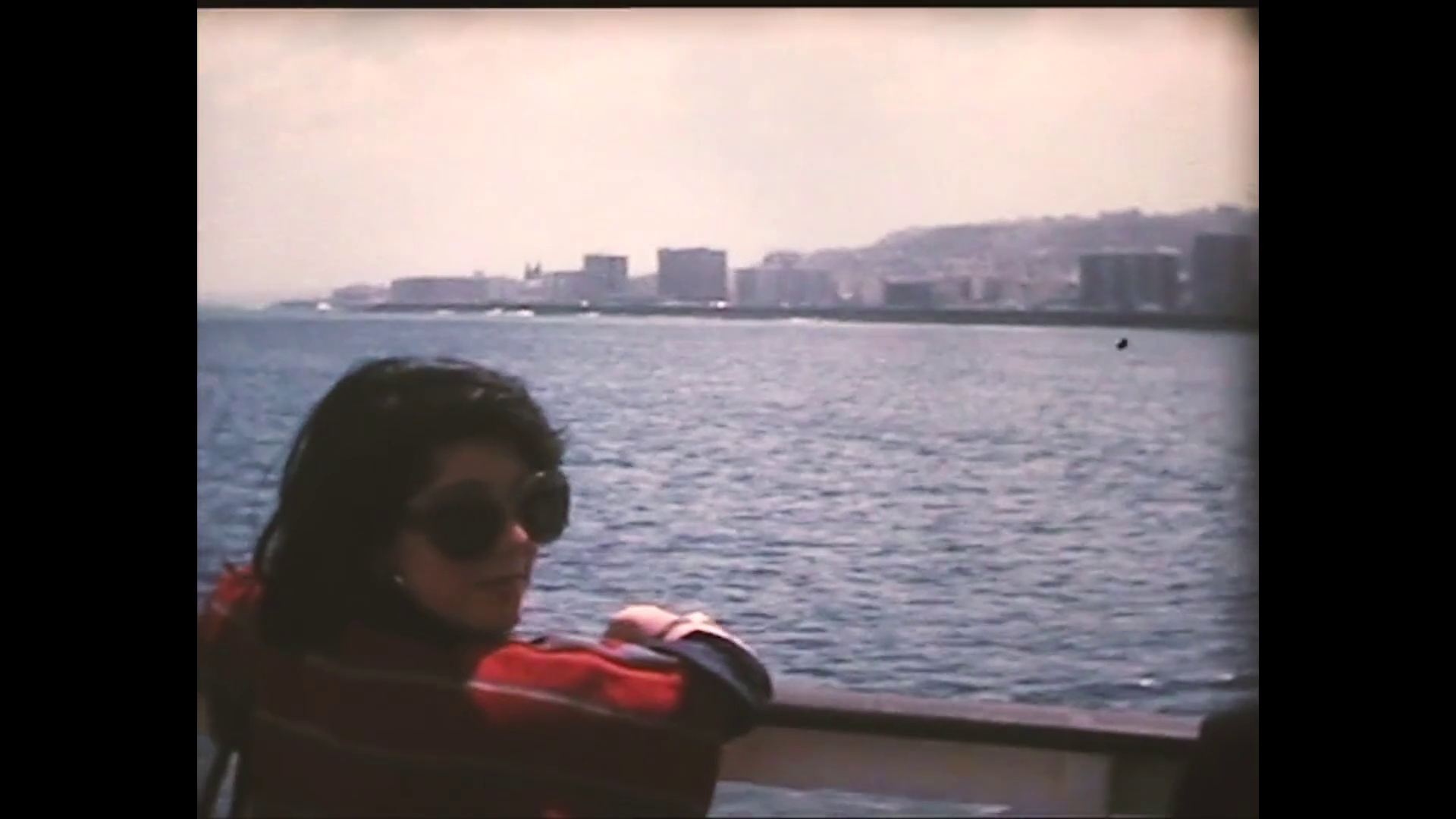 El cielo está azul y el mar está tranquilo talks about the fracture my family suffered due to the Spanish economic crisis of 2008. The sudden death of my mother and the discovery of an important family archive made me question who my parents were really.
CREATIVE TEAM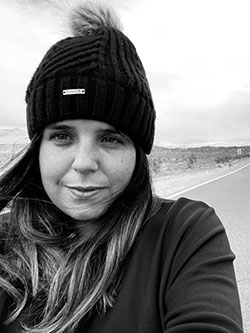 Cristina Marín
Cristina works as a production manager on international fiction and documentary projects. She has worked in production companies such as Fresco Film, The Mediapro Studio and CANADA. Some of her more outstanding projects are "Black Mirror", "1000 Zeilen", "Little Birds", "Six dreams", and "Fernando".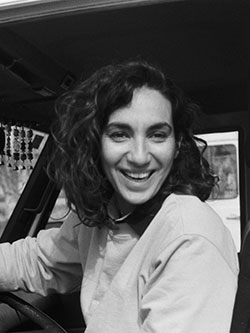 Mar Clapés
Mar is a film editor specialized in the documentary genre. She has worked for production companies such as La Manchester, JWP, and Filmax. Her career began in Germany, where she worked for Terra Mater, Redbullor ZDF in long term projects. Her most outstanding projects are "Six Dreams" (Amazon Prime), "Quatre Gats" (TV3) and "El Triángulo de Sternberg" (Movistar Plus).

co-Director, Writer and Editor
2158 Stories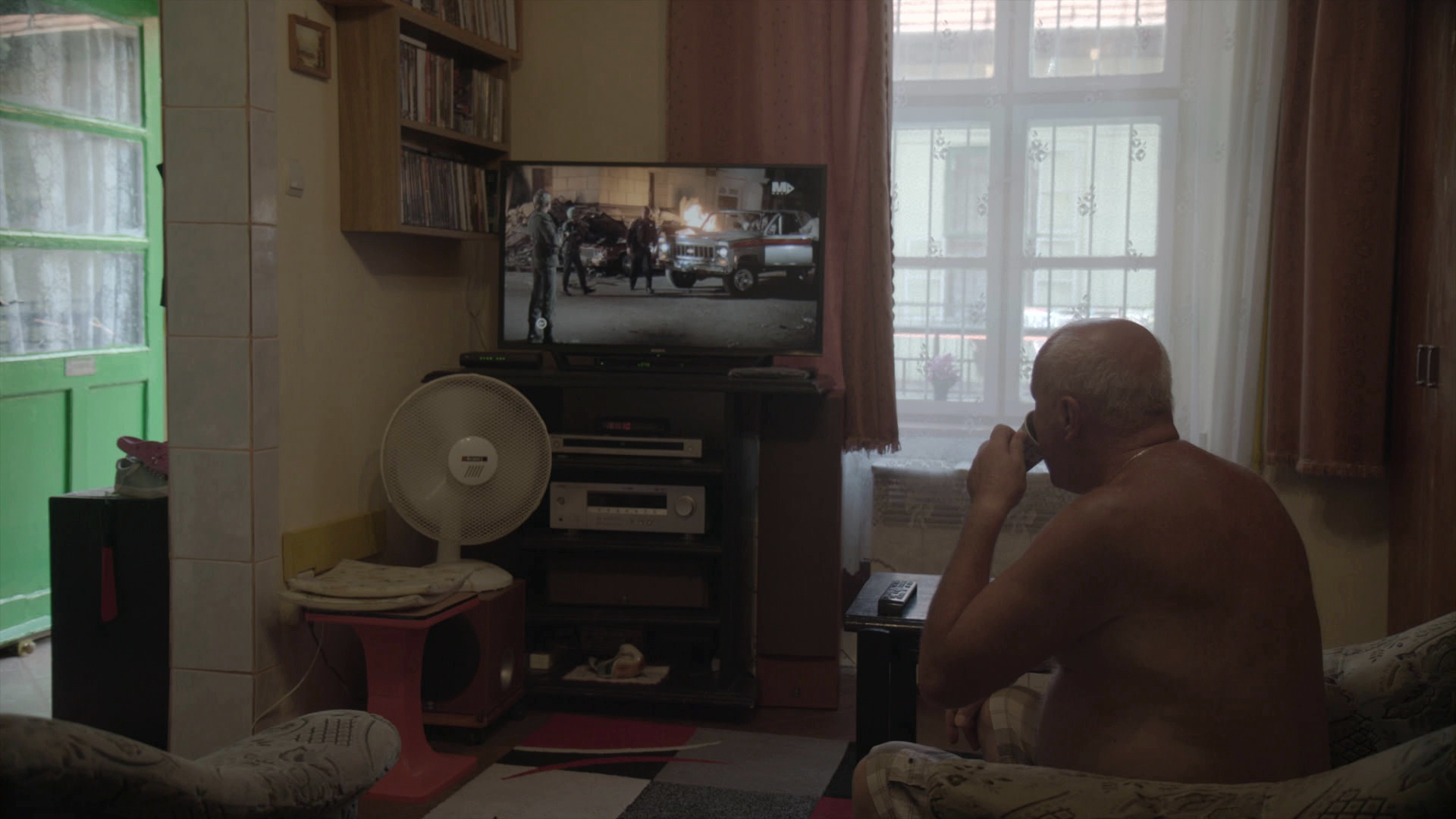 2158 Stories is an observational documentary with poetic sequences of vintage film clips and re-enactments recorded with a Super 8 camera that, in combination, paint a portrait of a forgotten era in Hungarian cinema culture.
The documentary begins with the discovery of a notebook in which an anonymous man has documented the 2,158 trips to the cinema he has made over the course of his life. Ida, the director, is given the journal by her film school teacher in Budapest. As she begins to unravel the book and its secrets, her journey of discovery is driven by a desire to understand the country's complicated past and relive the lost history of Hungarian cinema.
Simultaneously, we follow four of the descendants of the notebook's owner, all living in contemporary Hungary, and discover how they carry on the film-loving tradition. Ida is surprised to discover that the owner of the notebook – who watched everything from Tarkovsky to Kubrick – became enamored with American action movies, and passed this affinity on to his children and grandchildren. What made this ordinary man behind the Iron Curtain fall in love with the American action genre? What is cinema, if something above and beyond an artform? A way to travel, to live out one's fantasies, to forget the mundanity of everyday life…
CREATIVE TEAM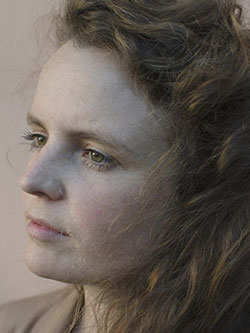 Ida Marie Gedbjerg
Ida Marie Gedbjerg, is a documentarist who attended Doc Nomads in Hungary. With a background in anthropology, she has a special eye for the social ties that bind us, and a profound curiosity for human interest stories. Her first documentary, QAMAR, portraying a transgender refugee's struggle in Denmark, was nominated for several awards, and screened at the biggest LGBT-festival in Denmark, MIX-Copenhagen 2015. This will be Ida's first feature-documentary film.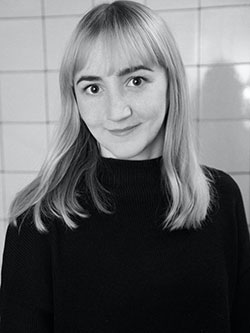 Rikke Tambo Andersen
Rikke Tambo Andersen is a producer from Copenhagen, Denmark, who has worked in the film industry for more than 10 years. Rikke holds a BA in Film and Media Studies, an MA in Management of Creative Business Processes, and graduated from the Danish film school Super16 as a producer in 2016. Rikke works with both fiction and documentary. In 2018 she became a member of the EAVE Network, and in 2019, Rikke was chosen to be part of the Cannes Producers Network and Berlinale Talents.

DREAMS AT SUNSET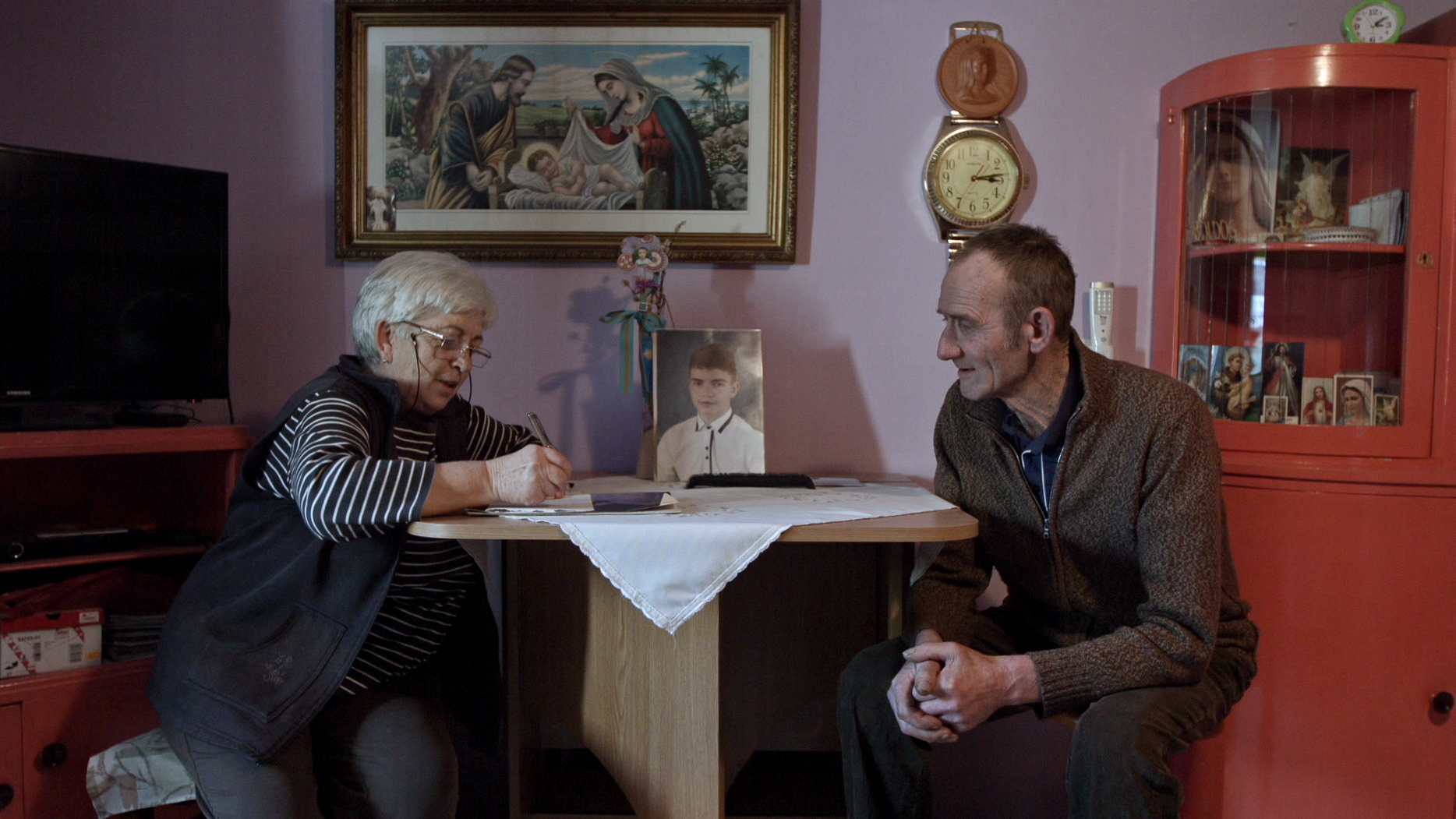 Transylvania's impoverished villages are mainly inhabited by the elderly, who earned a living with manual labor. They could not save what they earned during Communism, but shared it with their family in order to survive. They have dreams, just like anyone else, but it's hard for them to put their desires into words; it's completely alien for them to think of themselves. Their circumstances are also modest. Isu, a social worker in his thirties, is turning the lives of the elderly upside down. As the leader of the Caritas Group, he challenges the members of the community with his message: IT IS NEVER TOO LATE TO START LIVING.
CREATIVE TEAM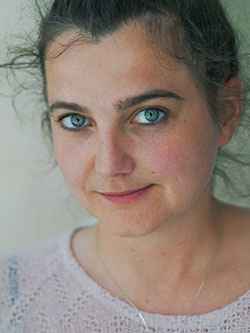 Ibolya Simó
Ibolya Simó was born in Székelyudvarhely, Transylvania, but now lives in Hungary. She graduated from the Sapientia University department of Film, Photography, and Media as a director in 2013. She is currently studying documentary film directing at SZFE (university of Theater and Film Arts Budapest), and has worked as a director, scriptwriter, and producer. She directed more than five documentaries, all awarded at Hungarian and Romanian film festivals. Her documentary Tomi, Ervin and the School won the Best International Documentary Feature Film award at Eurovision Palermo Film Festival, Special Jury Award at Mediawave International Film Festival, Special Award at Ars Sacra Film Festival, and the award for best cinematography at 63. Országos Független Filmfesztivál. She is in post-production with her feature documentary, Dreams at Sunset.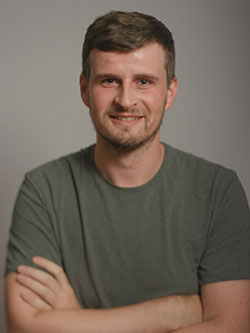 Szabolcs Olivér Kővári
Olivér Kővári Szabolcs was born in Marghita, Romania. He graduated as a cameraman in 2013, from the Hungarian University of Transylvania, Kolozsvár (Cluj Napoca, Romania), and went on to a degree in motion picture editing in 2016, from the University of Theater and Film Arts, Budapest. In 2012, he participated in the Dunaversitas Documentary Masterclass in Budapest. Besides numerous short films, he has edited both feature fiction films and documentaries, including Verzió's best Hungarian Documentary award winner, Give Me Shelter in 2020. The films he has edited won several awards for best picture and awards for editing.

THE PURSUIT OF GRIEF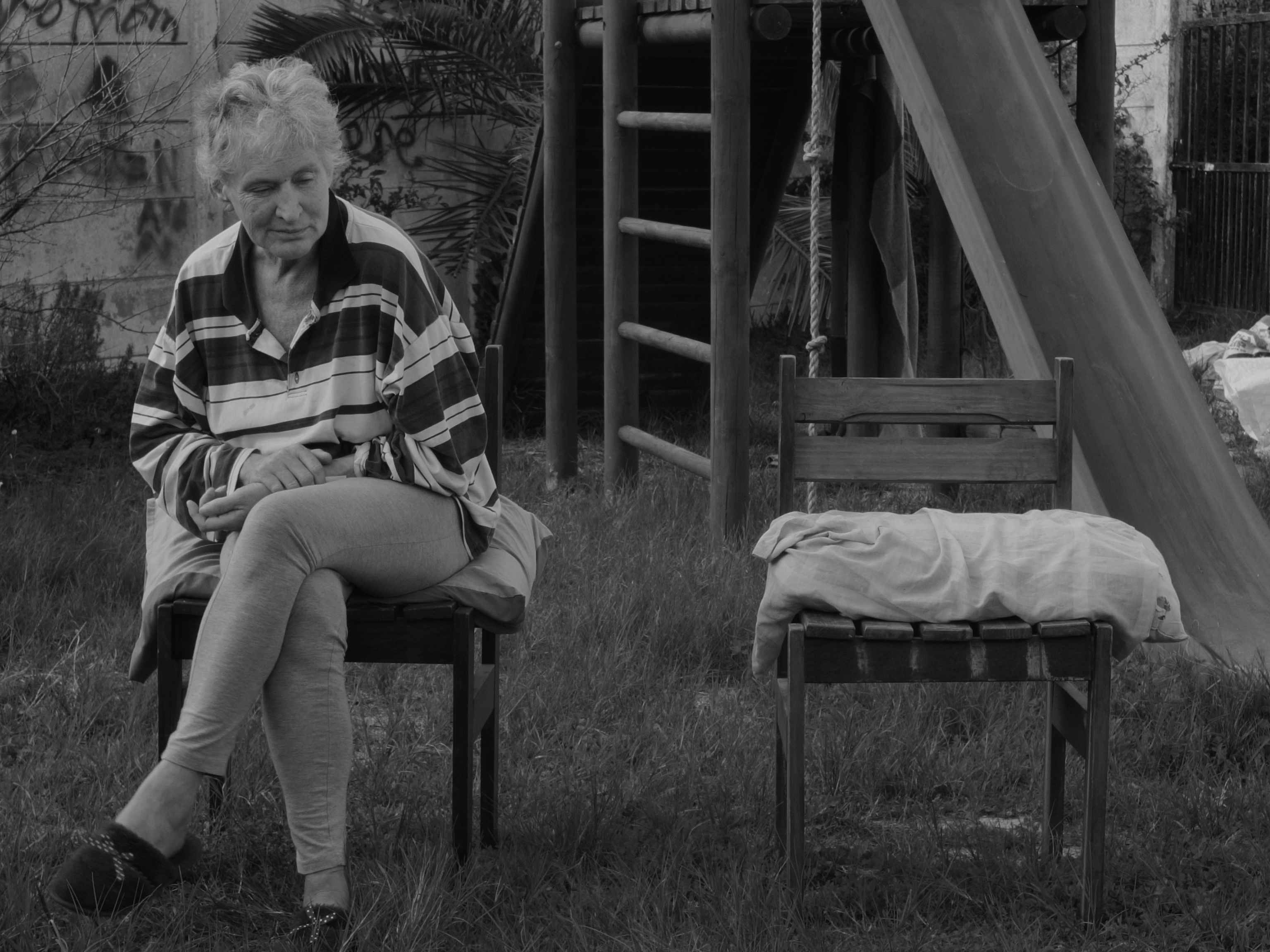 The Pursuit of Grief is a film that explores the relationship between a grieving mother who has lost her husband, and a grieving child afraid to lose their mother. After Gavin's sudden death, Helen's grief was compounded with alcohol and depression, leaving Erin no choice but to mother their mother. Through archival footage, poetic voice-over narration, and intimate conversations with the director's last surviving parent, the film explores how revisiting happy memories from the past can potentially save us from the tragic mourning of loss we feel today.
CREATIVE TEAM
Erin Macpherson
Erin Macpherson (they/them) is a creative documentary film director from Cape Town, South Africa. In 2018, they graduated from the University of Cape Town with their award-winning Honors film, The Water Dancers. Since graduating, they have worked with renowned documentarians on films such as Scenes from a Dry City, which won 9 awards and 6 nominations internationally. Erin's work often bends the boundary between documentary and fiction, creating art that explores humanitarian socio-political issues like queer rights, climate change, and mental health advocacy to name a few. They value the importance of impact producing—creating films that are direct, yet disarmingly humorous in an effort to garner empathy for the social issue the film addresses. By the end of 2022, they will graduate with a Masters in Documentary Directing from the mobile film school, DocNomads.

FROM THE MORNING - ALBADA
From the Morning is a journey back and forth to childhood. The story of a missing boy intertwines with that of an archaeologist who rediscovers his first memories and embarks on a search for his inner self. In a quest where the ordinary coexists with the mysterious, Juan's return to the places of his childhood—their images and symbols—marks the path towards his reconciliation with the past and discovery of his own identity.
CREATIVE TEAM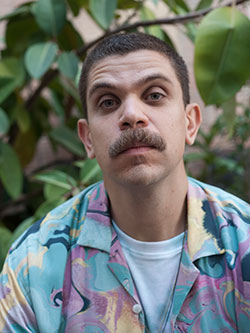 Juan Carrano
Juan Carrano, is a Venezuelan filmmaker, musician, and writer based in Spain. During the last few years he has developed a career as a film editor for creative documentaries, experimental films, and hybrid projects. In 2020 he edited Desletargia (dir. Pep Salvador), an experimental documentary shortlisted at Quinzaine des Réalisateurs (Cannes) and Giornate degli Autori (Venezia). In 2021 he edited O Auto das Ánimas (dir. Pablo Lago Dantas), a creative documentary developed at dok.incubator, which is awaiting its international premiere. albada / From the Morning is his first feature-length project as an author.

VERZIÓ DOCLAB PARTICIPANTS WITHOUT A PROJECT: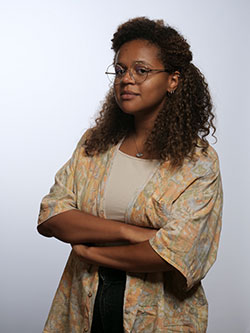 Laura Songoro
Laura graduated in 2021 from the Moholy-Nagy University of Art and Design. She studied media design, which included various fields of media arts. She has a qualification in digital and analogue photography, and studied film theory and history at Eötvös Lóránd University. During her uni years she worked as a freelance photo- and videographer, making BTS and promo videos for events, parties, theater pieces, etc. Currently, she works for Partizán, an independent online TV channel dedicated to tackling political and social issues in Hungary. She edits interviews, reports, video essays, and short docs. She was the editor of a weekly series, "Helyközi Járat," which tackled different social issues outside of Budapest in 10-15 minute-long reports with personal viewpoints.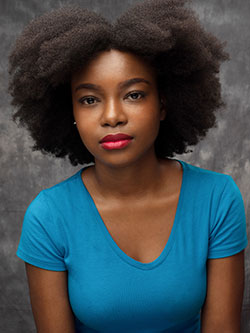 Selasie Djameh
Selasie is a socially-awkward Ghanaian filmmaker embracing their cringe. Selasie is currently completing their studies at Docnomads, and enjoys watching and making character-study/character-driven films where nothing much happens. Selasie's favorite approach to filmmaking is to turn "sidekick" characters—socially awkward people, people belonging to subcultures, and people who stand out for not belonging—into "main" characters. As an awkward person, Selasie finds kinship with these people and finds it fulfilling to project stories about them into the world.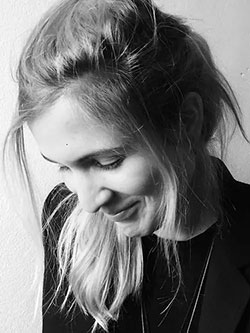 Panni Gyulai
Panni is an active animation and fine arts professional in the Budapest area. Ever since she was three she wanted to be a painter; she loved the smell of oil paint and turpentine. As she grew older and discovered the world around her, her next vision became film. Hence, she found animation, a mix of both fine arts and storytelling. She graduated from Moholy-Nagy University of Arts and Design, Budapest, in 2018, and has worked as a freelance artist ever since. She endeavors to use personal narrative in her work, and translates a variety of artistic skills, both in her solo and collaborative projects.