Guests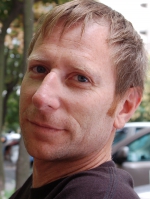 Patrick Alexander has worked on various documentary and fiction films, including El Mágico (2006) by Camilo Ortiz, A Colombia (2007) by Ryan Byrne and Hungarian Kerítés by Daniel Kresmery. His first film as director is the documentary Parador Húngaro (2014), selected to FICCI 54, MIDBO, Magyar Filmhét and awarded with the Audience Award at Jameson Cinefest 2014.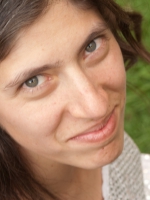 Andrea trained as a documentary filmmaker at Direct Cinema Varan Workshop in 2000, received a scholarship for a 5sur5 training in Belgium and recieved a degree in documentary directing from the Universidad del Valle. She has directed four documentaries: "Hair Therapy", 2000. (Selected by 4 international film festivals.) "Women, Pulque and Fighting", 2004 (selection of short films in Guadalajara Film Festival). "Refuge du Temps", 2007 (Made under the tutelage of the 5sur5scholarship). She recently finished an autobiographical film about finding her father: "Looking for...". Also selected by international festivals. Currently she has a documentary project in development about the borders in Colombia, which received a writing and research grant from Documentary and Feature Film Development Fund in Colombia in 2009, which is in development. Andrea is general producer for the film "Parador Húngaro", 2014 codirected by Aseneth Suárez Ruiz and Patrick Alexander. Currently, Andrea is interested in new media artistic platforms where she can mix documentary and artistic visual images in different spaces. She worked with the artistic collective PLUG in 2006, 2011 and 2012.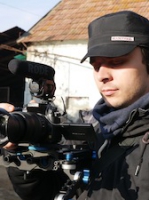 Andrei Crișan is a founding member of Triba Film. He studied at the Theatre and Television Faculty of Babes-Bolyai University. He was engaged in many projects of documentary and fiction films like Broscatu (2012), The Street Musician (2012) , and Valley of Sighs (2013).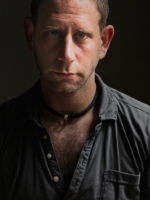 Marcell Gerő graduated from the University of Film and Theatre Arts in Budapest in 2007 as a director in the class of János Szász. His diploma project Shock earned him world-wide recognition. He's one of the founders of Campfilm. He's been working as a producer since acquiring his degree. Cain's Children is his first feature-length film.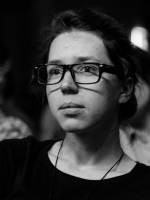 Kateryna studied social sciences and journalism at Kyiv-Mohyla Academy (Kyiv). In 2013, she finished Marina Razbezhkina and Mikhail Ugarov's School of Documentary Films and Theatre in Moscow. She started making films already during her student years at the School of Journalism, her shorts The Press (2010) and Real News (2011) received best animation and best documentary awards at Kinomedia Film Festival (Kyiv). She contributed two novellas, "Peaceful protest of Masha" and "Lenin's teeth," to Euromaidan. The Rough Cut film project.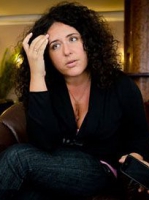 She is a film director born in Hungary. Her film The Fidesz Jew was the most provocative and most viewed documentary film recently in Hungary. Her films are mainly about social-political taboos. Her new film, Judgment in Hungary, follows the trial of a group of serial killers of Roma people in Hungary. The editor consultant of this film is Menno Boerema, the acclaimed Dutch editor. Eszter Hajdú's crew was the only one documenting each and every day of this historical and extraordinary trial. The verdict was passed on the 6th August, 2013, and the premier of the film was on the 24th November at IDFA, Amsterdam, where it was nominated for the festival award and since then received 10 more international awards.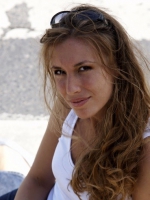 Iron Curtain, her debut film about the jail theatre at the prison of a Hungarian small city Vác, was released in 2011, and was broadcast by the Hungarian National Television as well. Dr. Lala is her second full-length film, which was awarded the best documentary at Opuzen Film Festival Croatia and CineFest International Film Festival Miskolc. Currently, she is working on a documentary about a contemporary circus company. Topics where art and social issues meet are particularly exciting for her.
He was born in Slovakia in 1973. He studied film directing at the Academy of Performing Arts in Bratislava in 1991–1998 where he currently teaches. Together with director Dušan Hanák, he founded the atelier of fiction and documentary film and went on directing and producing numerous documentaries addressing the convoluted relationship between the past and the present, with a special focus on Central and Eastern Europe. His feature-length documentary Ako sa varia dejiny / Cooking History was awarded at numerous international festivals including Hot Docs and DOK Leipzig and was nominated for the European Award Arte 2009. His latest co-directed film Velvet Terrorists (2013) addresses the history and memory of late socialism in Czech Republic.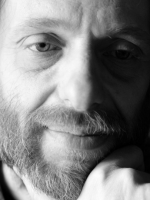 Kofman is a film producer. He is the co-founder and the first director of the International Documentary Film Festival on Human Rights Docudays UA and Travelling Film Festival in regions of Ukraine.
He graduated from Kharkiv State Institute of Culture, school of film managers of Film Institute of Higher Education in the Russian Federation State Committee for Cinematography. In 1992 he founded a production company "Magika -film" in Kharkiv - one of the first independent production companies in Ukraine.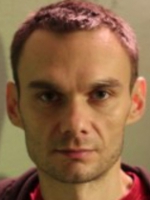 Askold Kurov was born 1974 in Uzbekistan. He lives in Russia since 1991 where he studied Philology, Theatrical and Theological sciences, and worked in Russian theatre and in art design. In 2010, Kurov graduated from Moscow's Marina Razbezhkina Film school. In 2014 he co-directed the documentary CHILDREN 404 with Pavel Loparev. The film world premiered at Hot Docs.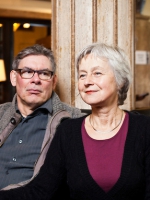 Petra Lataster-Czisch and Peter Lataster
Writer/director Petra Lataster-Czisch (1954, Dessau) and cameraman Peter Lataster (1955, Amsterdam) have formed a filming partnership since 1989. They both attended the HFF film school in Potsdam-Babelsberg, East Germany. Since 1990 they have worked together as film directors in Amsterdam. They have made several award winning feature documentaries, shorts and dance films. In 2012 the IDFA festival honoured Petra and Peter with a retrospective and the Dutch Institute of Sound and Vision released a DVD box with their collected works.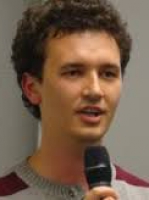 Mihai Andrei Leaha is a documentary filmmaker and founding member of Triba Film. He studied several fields of the Humanistic and Media Studies and owns a PhD focused on Ethnographic Film. Leaha has also published several studies in the field of Visual Anthropology and Ethnographic Film, focusing in subjects as tradition, ceremonials, storytelling, human rights and feminism, among others. He has directed award winning documentary films as Broscatu (2012), The Street Musician (2012, and Valley of Sighs (2013).
András Nagy – originally a BA in Economics and an MSc in Environmental Sciences and Policy – is a video journalist and reporter delivering content to Nol.hu, Qatar Foundation and Euronews. He has been working for a variety of media organizations including RTL Klub, EstFM radio, Hungarian Television since 2002. His recent documentary is about the hidden secrets of Russia's nuclear industry and the environmental devastation caused by gold mining in Peru. András is the vice president of the NGO Északi Támpont aiming to enhance social communication.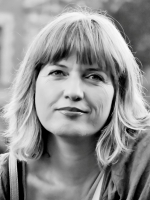 Erzsébet Rácz was born in 1971 in Hungary. After German language and literature studies in Budapest, Jena and Hamburg she worked as dramaturg and translator in Budapest and published several novels in Hungarian. Since 2001 she lives in Berlin where she graduated from the German Film and TV Academy, DFFB. She directed several films, including The Pig (2010), which won the Audience Award at ARTE Film Festival, and Für Elise (2012), which received the main award at the Festival of German Cinema. Currently she is working on her first feature length documentary Left, Right, Left Right and develops her next fiction project, Judith´s book.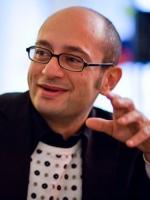 Director, Producer, Dramatic Advisor. Born 1972 in Iran, lives in Vienna since 1982. Writer, director & producer. Studied Film and the Arts. Founded the film production company "Golden Girls Filmproduktion" in 1997. His films "The Souvenirs of Mr. X", "Exile Family Movie", "Mississsippi" & "For a Moment, Freedom" have won more than 50 international awards. "For a Moment, Freedom", was the Austrian candidate for the Academy Awards 2010.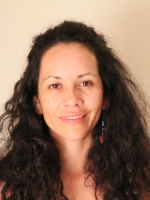 Aseneth Suárez is a Colombian filmmaker with a degree in Documentary Production from ESCAC Barcelona. Recently she won a fellowship from Bogliasco Foundation for the development of the documentary project Variedades Clara. She is the producer and co-director of the documentary Parador Húngaro (2014) selected in FICCI 54, and awarded with the Audience Award at Jameson Cinefest 2014. In Colombia she was awarded a PARES Grant from the European Union to direct the documentary film Mujeres en la Cumbre (2009). She was director/camarographer for the documentary series Voces de Familia (2007), also general producer of the award winning documentary series Banderas en Marte (2004 - 2006).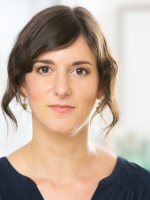 Madeleine Sackler is the director and producer of her third feature documentary, Dangerous Acts Starring the Unstable Elements of Belarus premiered at the Toronto International Film Festival in 2013, and acquired by HBO. Her first documentary, The Lottery, sparked a renewed debate on the future of public education and was shortlisted for the 2011 Academy Awards. Madeleine is the co-founder of Osmosis Films, a new media company dedicated to producing interactive, long form content.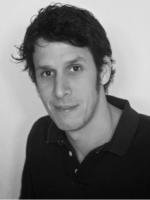 He studied social work at Eötövs Loránd University in Budapest. He worked with disabled and homeless people for years. He worked for the Video Advocacy Program of the Hungarian Civil Liberties Union from 2011 to 2014. He won Hégető Honorka prize in 2013 and Sós Mária prize in 2014.
He is the Video Advocacy Program Director of the Hungarian Civil Liberties Union. He is a psychologist by profession. He worked at a needle exchange program with drug users between 2004-2008. Since 2007 he produced with his colleagues more than 500 online videos, which were viewed by more than 3 million people online. He won two first prizes by the Kreatív Magazine Webvideo Award and was awarded the Hégető Honorka prize. His movies can be seen here: http://tasz.hu/en/hclu-film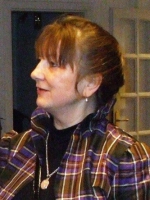 Ágota Varga is a documentary director and producer (born May 4, 1954 in Császár, Hungary). Winner of the Béla Balázs Award, the UNESCO and Tolerance Prizes as well as several Hungarian and international film festival and critics' awards, Ágota Varga has nearly 100 documentaries to her name.
Sociologyst, journalist, since 3 years she is helping big social movements, civil organisations at X Communication Center. She is hosting communication trainings, planning and creating creative campaigns. Producing "Their skin was their only sin" was one of her favorites, she organised the whole campaign.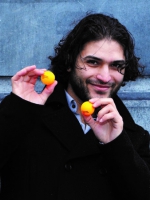 Syrian architect and activist Ahmed Zaino fights for the future of his country with ping pong balls and red paint. His creative, non-violent protests drive government forces mad and bring hope to his fellow Syrians.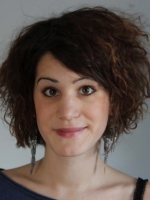 She was born in Budapest, Hungary in 1988. She is a recent graduate from the first edition of Documentary Film Directing Master's (DocNomads) for which she was awarded full scholarship. She is also an honors graduate in film theory and history from ELTE, Budapest. Her films have been recognized as label films in Doc Nomads and have won several awards including the Best Documentary in the Student Competition at the 21st Film Festival in Romania, 2014. Her films have been screened in many festivals in the past such as One World, Balinale and Doclisboa. She is passionately embarking on a career of making documentary films.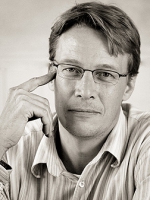 Anders Østergaard was born in Copenhagen in 1965. Østergaard studied at the Danish School of Journalism. After five years in advertising and public relations wrote and directed his first documentary Johannesburg Revisited in 1996. An international breakthrough followed in 2004 with Tintin and I and in 2006 he launched Gasolin' – the bestselling documentary in the history of Danish cinema followed by Oscar nominated Burma VJ – Reporting from a Closed Country, which caught global attention and received 47 international awards.Throughout Østergaard's career he has been concerned with the boundaries of non-fiction and documentary.