Student Jury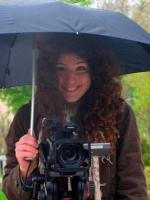 Katarina Kosmina (Serbia)
Katarina is an MA student at the department of International Relations at CEU. She got her BA in Film and International Studies at Northwestern University in Chicago, USA, where she focused on film theory and screenwriting. Previously, she was involved in making an experimental documentary about paperless immigrants in Chicago, where both her academic and artistic interests lied in the realm of rights of immigrants and refugees.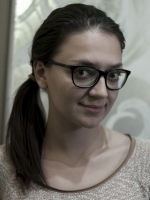 Annabella Schnabel (Hungary)
Annabella started to attend Film Studies at ELTE University in Budapest in 2012. She has published two novels and worked as journalist and editor for FashionHunter online magazine. Since 2012 her publications have appeared on various online forums including Extrawerz Magazine and Prizma Film Journal. Currently she is working on Kornél Mundruczó's theatre play as an assistant editor.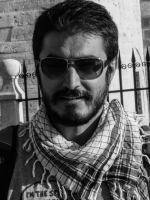 Payman worked as freelance journalist-critic for art section of several newspapers and magazines in Iran and for four years he had been a member of the "Av" theater group in Teheran. He also took part in scriptwriting and film making courses in Tehran and was involved in several film projects as scriptwriter and actor. Payman is currently a student at the International Relations and European Studies department at CEU. Prior to arriving to Budapest, he was a visiting student in Freiburg, Buenos Aires, and Bangkok within the framework of the Global Studies program.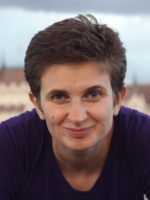 Svitlana Shymko (Ukraine)
Svitlana is student at Balassi Institute and an independent filmmaker. She is a recent graduate of DocNomads, an international MA program in documentary filmmaking. Her films have been presented at several international documentary film festivals over the last couple years. Prior to embarking on the filmmaking career, she has worked in the field of gender studies. Her special interest is in feminist documentaries.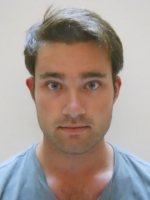 Jacob is currently completing his Graduate degree in Nationalism Studies at the Central European University. His study interests are the development and enforcement of national and international genocide legislation. He has worked in the human rights field both at the Canadian Centre for Victims of Torture and the Commonwealth Human Rights Initiative. He also has a background in theatre and views narrative through art as instrumental in fostering public awareness and potential action/inaction.