International Competition
Producer:
Richard Liang
S. Leo Chiang
Co-producer:
Isabella Zang
Lixue Wang
Jia Zhao
Imamura Ken-Ichi
Betsy Tsai
Editor:
Isabella Zang
Matthieu Laclau
Production info:
FAN Film Studio, Golden Doc Productions, Black Cat Entertainment Co., Ltd., Tencent News
Distribution info:
CAT&Docs Maëlle Guénégues maelle@catndocs.com https://www.catndocs.com
Festivals and Awards:
DMZ International Documentary Film Festival 2021 White Goose Award - Grand Prize Nominee
After 2008 Sichuan earthquake, over 6,000 parents lost their children, most of them lost their only children they had due to the One-Child Policy. The film follows two couples who become close friends through the shared experience of losing their daughters (each named "Rain") and introducing new children into their shaken families. In 2017, parents Mei and Sheng live with their 6 year-old son Chuan, and a framed photo of their deceased little girl. Their friends Ying and Ping are raising 11 year old Ran-ran. The parents' families are haunted by resentment and unspeakable grief, but search for strength to contain the trauma and to build Chuan and Ran-ran's future.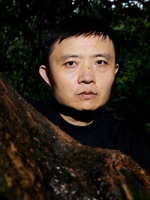 Fan Jian is a documentary director addressing Chinese social issues through character-driven storytelling. He is a Documentary branch member of the Academy. His work has screened in competition at Hot Docs, Full Frame, Sheffield, Busan, and dozens of other film festivals around the world. Jian studied at the famed Beijing Film Academy, and is now based in Chongqing, China.