Co-producer:
Ingrid Galadriel Aune Falch
Ove Rishøj Jensen
Writer:
Inka Achté
Hanna Karppinen
Distribution info:
CAT&Docs Maëlle Guénégues maelle@catndocs.com https://www.catndocs.com
Festivals and Awards:
Thessaloniki Documentary Film Festival 2022 Golden Alexander
When Finnish-Somali Mustafe discovers that his family's land is full of copper and gold, he leaves his secure family life in the north and moves to Somaliland. But starting a mining company in the Horn of Africa turns out to be more difficult than Mustafe imagined. He gets lost in clan feuds and the bureaucracy of getting his riches out of the ground. At the same time, his children struggle to find their place in their new home, which is so different from where they grew up in Finland.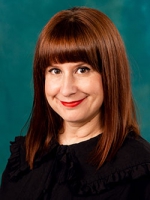 Inka Achté graduated in 2012 with an MA in documentary directing from the UK's National Film and Television School. That same year she completed two award-winning short documentaries: The Wait and Alppikatu 25 - Home to the Homeless. Her debut feature, Boys Who Like Girls (2018), has been selected to more than 30 international festivals, including Sheffield DocFest, Nordisk Panorama, and DocNyc. In addition to filmmaking, Inka has worked in documentary sales, first at Taskovski Films and later at Autlook Filmsales. She is one of the founders of the Helsinki-based Raina Film Festival Distribution.