French, English, Swedish, Spanish
International Competition
Co-producer:
Bram Crols
Mark Daems
Ingrid Galadriel Aune Falch
Christian Aune Falch
Torstein Parelius
Editor:
Jesper Osmund
Phil Jandaly
Writer:
Magnus Gertten
Jesper Osmund
Sound:
Are Åberg
Krister Johnson
Jørgen Meyer
Audun Røstad
Katarzyna Maria Wieczorek
Distribution info:
Rise and Shine Anja Dziersk anja.dziersk@riseandshine-berlin.de http://www.riseandshine-berlin.de
Festivals and Awards:
Berlinale 2022 Teddy Jury Award
European Film Awards 2022 Best Documentary Nominee
Nordisk Panorama 2022 Best Nordic Documentary
Nelly & Nadine is the unlikely love story of two women falling in love in the Ravensbrück concentration camp on Christmas Eve, 1944. Despite being separated in the last months of the war, Nelly and Nadine managed to reunite and spend the rest of their lives together. Their love story was kept secret for many years, even from some of their closest family. Nelly's granddaughter, Sylvie, opens Nelly and Nadine's never-before-seen personal archives and tell their remarkable story.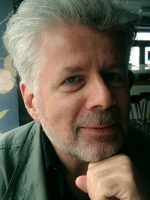 Magnus Gertten is a director and producer born in Limhamn, Sweden, in 1953. He was a television and radio journalist for several years before turning to filmmaking in 1998. He has made 15 documentaries for Swedish and international television, which have been broadcast and screened at festivals in more than 60 countries, and which have won numerous awards. He works as a director, producer, narrative consultant, and adviser for his film production company, Auto Images.