International Competition
Writer:
Mirta Puhlovski
Vedrana Pribačić
Production info:
Metar60, Hrvatska radiotelevizija (HRT)
Festivals and Awards:
Sarajevo FF 2022 Documentary Competition Human Rights Award
Over the course of three years, the film follows three women who survived sexual assault during the War of Croatian Independence. It explores their deepest feelings throughout a process of rebuilding their strength. Marija feels she doesn't deserve to be free. For Katica, changes are very scary. Ana, the only Serb in the group, describes herself as a lonely little duckling who doesn't belong anywhere. Yet the gradual realization of who they could become by overcoming their trauma transforms their lives and relations.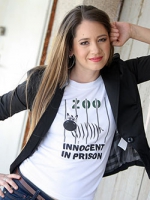 Born in 1977, Vedrana Pribačić is a Croatian journalist, director and scriptwriter with a master's degree in politics. She has worked as a television reporter and editor-in-chief since 2000. In 2016 she directed a TV documentary, The Factory is Ours! which was presented at several festivals. She developed her first feature documentary, Bigger Than Trauma, at FOCAL's intensive European residential masterclass, and pitched the project at the Balkan film market pitch in Tirana, Albania; When East Meets West; Zagrebdox Pro Pitching; Docu Rough Cut Boutique, and elsewhere.